Best of year: Movies from the past, present and future
Wrapping up another decade, Harker Aquila presents the ultimate movie package of the top hits of each year in the past decade. Whether you're looking for a thrilling action movie to quench your Friday night boredom, a childhood throwback to belt out the soundtrack with or a classic romcom to laugh and cry over with friends during sleepovers, these carefully selected films will solve your cinema choice difficulties and upgrade your movie bucket list!
Looking Forward to in 2020
To All the Boys: P.S. I Still Love You
Following Netflix's extremely popular "To All the Boys I've Loved Before," this sequel follows the unintended mailing of love letters and explores Lara Jean and Peter's blossoming relationship. Hilarious and with all the right feels, long-awaiting fans and newcomers alike will fall in love with Lana Condor's quirky character as she continues to navigate the trials of high school love.
Dr. DoLittle
Robert Downey Jr. returns from his iconic role of Tony Stark in the famed Avengers franchise to deliver an enchanting, wild world of talking animals, all while winning the audience over with his swoon-worthy British accent and smooth veterinarian skills.

Underwater
If you enjoy the terrifying mysteries of a world hundreds of miles beneath the ocean's surface, look out for science fiction horror "Underwater" and for the monsters you might encounter down below…
Mulan
For all our Chinese drama fans, prepare to watch your favorite actress, the charming Liu Yifei, bust out her martial arts skills in "Mulan." This take on the renowned story of Hua Mulan will mesmerize viewers with its sharp color, swift action and precise attention to cultural details, all while teaching viewers the value of filial piety and loyalty through the strength and bravery of a female warrior.
2019
Last Christmas
Swoon-worthy Henry Golding and charming Emilia Clarke are enough to attract movie-lovers already. Add in an elf costume, a classic love story and London's romantic snowy lanes during Christmas, and you've got yourself the perfect romcom for the most wonderful time of the year.
Frozen 2
Adventure into an enchanted forest with Arendelle's ultimate fairytale squad: the Ice Queen Elsa, her caring yet feisty red-headed sister Anna, Anna's reindeer-obsessed boyfriend Kristoff and Olaf, the tone-deaf snowman who just so happens to love warm hugs.
Always Be My Maybe 
With a touch into Asian diversity, "Always Be My Maybe" is perfect for late night movie marathons with family or friends. Featuring the hilarious and iconic Keanu Reeves as Marcus's love interest rival, this Netflix romcom debuts childhood best friends Marcus and Sasha, each satisfying their own dreams while learning to compromise with the other's in their falling-back-in-love story.
Star Wars: The Last Skywalker
The final movie to the Star Wars saga sends Jedi Rey back into the Empire to rediscover surprising details about her origin and just what she can achieve. May the force be with you during this series finale's fantastical adventure!
The Farewell
Spoken entirely in Chinese, "The Farewell" is a deeply moving tale of family ties that highlights the difference between American and Chinese traditions. Breakthrough Asian rapper-turned-actress Awkwafina expertly delivers genuine humor and pure joy in this emotionally riveting film.
Avengers: End Game
Wearing the Infinity Gauntlet, Mad Titan Thanos snapped his fingers, wiping out half of the universe's population in the gut-wrenching cliffhanger to "Infinity War." Now, the remaining Avengers, in order to reverse the damage, attempt to retrieve the Stones. Even if Chris Hemsworth's abs aren't enough to have you running to watch "Endgame," don't miss the finale of cinematic culture's most popular blockbuster series.
Little Women
Follow the March girls: traditional, responsible Meg; independent, tomboy Jo; shy, sweet Beth and warm-hearted but feisty Amy as they each plow through adolescence, kindling their own love stories along the way. Not only does Greta Gerwig's heartwarming film rendition breathe life into the classic pages of Louisa May Alcott's book, but also highlights the feministic elements of America's Civil War through a young woman's coming-of-age story.
Marriage Story
Aspiring actress Nicole and her stage director husband Charlie grapple with the struggles of a painful divorce. Lose yourself in a mix of happiness and grief in this the story revolving around the contest between coasts, film and theater industries and much more.
Parasite
The unemployed Kims and the wealthy Parks become embroiled in a symbiotic relationship of existence, until the viewers begin to wonder: which family truly belongs? By cunningly manipulating the truth right beneath the arrogant noses of their naive employers, the Kims slowly infiltrate the household and attempt to avoid the challenge of class discrimination. Acclaimed director Bong Joon-Ho explores the horrifying hostility growing in a family of dirt-poor, desperate imposters just barely getting by in a dingy basement in South Korea. Entirely spoken in Korean, satirical horror and zany comedy show through in this creative, Oscar-winning film.
2018
Crazy Rich Asians
Drama and comedy explode together in a revolutionary love story between an immigrant-born New Yorker and Singapore's wealthiest bachelor as they defy not only the traditional values of Asian socialites but break Hollywood tradition by becoming the first major film of the century to feature all-Asian roles in an Asian-centric storyline.
Ocean's 8
Following the popular series of predecessors "Ocean's 11" (2001), "Ocean's 12" (2004) and "Ocean's 13" (2007), "Ocean's 8" is the perfect comedic heist film, combining modern humor with surprise and thrill to showcase 7 women with thieving backgrounds on a mission for the world's most valuable diamond necklace.
Love, Simon
When Simon realizes he has fallen in love with the mysterious user "Blue" online, his struggle to come to terms with his own sexuality is multiplied tenfold, all while dealing with high school bullies and best friend problems. By overcoming the prejudices of same-sex relationships in the film industry, "Love, Simon" is beautiful and heartwarming for its reminder to all viewers of the strength of family, the value of friendship and the importance of stepping out of your comfort zone to pursue your heart.
Spider-Man: Into the Spider-Verse
Marvel's first animated comic film depicts your classic beloved Spiderman story with a twist, by stuffing a Brooklyn teenager already navigating the difficulties of puberty and high school into a world of superheroes and monsters. With its impeccable visuals, graphic art and catchy soundtrack featuring popular artists such as Post Malone and Juice WRLD, "Into the Spider-Verse" bridges film animation and modern culture while still delivering a novel, action-packed storyline.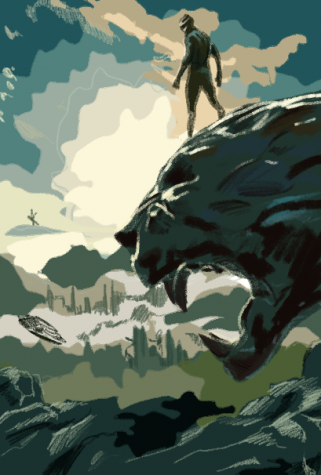 Black Panther
Marvel combines captivating action with stunningly realistic visuals in "Black Panther", garnering public applause for releasing a film with all-black leading roles and shining a spotlight on traditional African culture. Follow T'challa's (Chadwick Boseman) adventure through Wakanda and beyond. #WakandaForever
2017
Lady Bird
Highly relatable to mothers and their teenage daughters alike, "Lady Bird" spins the coming-of-age tale of a highschool senior in a strained relationship with her mother. With its jarringly realistic yet hilarious scenes, it's no wonder that "Lady Bird" earned five Oscar nominations, as well as a Golden Globe award for leading actress Saoirse Ronan.
Atomic Blonde
Featuring a fearless female protagonist with striking platinum blonde hair, "Atomic Blonde" is a whirlwind of sharp kicks, swift punches and fast-paced action. Charlize Theron's versatility is made clear as she pulls off a flawless performance as a ferocious and precise M16 agent.
Beauty and the Beast
A classic fairytale brought to life. Just when you thought Emma Watson could not be any sassier and intelligent than in her beloved role as Hermione Granger, "Beauty and the Beast" transforms Watson's character Belle from the meek, bookworm-ish and "provincial" character into the stunning princess we all know and love. And if Belle's dazzling canary-gold ballgown, complete with over 12,000 work hours of gold filigree design, isn't enough to fulfill your every Disney Princess dream, the lifelike Beast and the charming original soundtrack will be sure to captivate you in the stunning world of medieval France.
2016
La La Land
In a stunning musical film full of drama, heartache and acceptance, Hollywood's esteemed idols Ryan Gosling and Emma Stone bring the tantalizing yet harsh reality of the streets of Los Angeles to life as they struggle to maintain their relationship, while each fight for their separate dreams.
Zootopia
Bunnies and foxes, rhinos and tigers, mice and ferrets, zebras and lions. Zootopia, where, as our protagonist bunny Judy Hopps says, "anyone can be anything." Follow the lovable, aspiring-to-be-the-first-ever-bunny-cop Judy Hopps as she fights through a world of discrimination against smaller prey. The story highlights the importance of chasing your dreams and breaking the bonds that society tries to trap you in.
A Silent Voice
Originally produced in Japanese, "A Silent Voice" recounts the tale of a high school boy revisiting the deaf girl he bullied in middle school out of remorse and regret. This poignant anime uses the perspectives of bully Shoya Ishida and victim Shouku Nishimiya to illustrate the prejudices of society and the struggles of the disabled people within.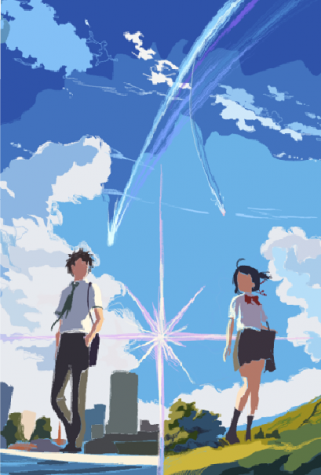 Your Name
Swapping bodies and destructive comets might not make the best scenario for falling in love, but for Taki and Mitsuha, reconnecting from different universes might just be possible —as long as they can remember the other's name. Building off of the movie's immense popularity, director Makoto Shinkai released a sequel, "Weathering With You" in 2019.
2015
The Harbinger
Dive into a world of gruesome nightmares and thrilling fantasy, where visions and reality merge to form your ultimate fears.  
Mission: Impossible – Rogue Nation
The dashing Tom Cruise jumps back into action. Not only is he the ultimate spy with some swoon-worthy bad boy vibes, his killer moves, enhanced by that suave spy background music, are sure to leave your jaw hanging open.
The Martian
What really happens when you're an astronaut left on Mars? Watch "The Martian" to discover the strenuous means man uses to stay alive on the bleak, cruel deserts of Mars.
2014
If I Stay
Gayle Forman's 2009 novel comes to life in a heart-wrenching teen romance of choosing between following your dreams versus staying with the one you love. Their dilemma is only magnified after protagonist Mia Hall is left hanging between life or death after a disastrous car accident.
Kingsman: The Secret Service
Eggsy is a teenage boy, living out the struggle-life in London. However, meeting Harry Hart, Kingsman spy completely changes his life. Eggsy is transformed into a cutting-edge spy with top-notch technology, intent on saving the world from catastrophic, mass fatalities by an evil mastermind. Not only does he look dashing on screen in his crisp suit, Eggsy's charming British accent, determination and passion and insane martial arts skills are the sight to see.
Annie
Fall in love with this remake of the original 1982 musical film, featuring sweet orphan Annie and her cheerfully optimistic personality as she navigates the hard-knock life on the streets of New York. Annie is the perfect movie for those who love musicals and Friday nights with family.
Interstellar
Sci-fi and full of technological interspace fascination, trek through the galaxy with protagonist Cooper on a journey to discover mankind's newest home, but be prepared for what you might face in the unknown depths of space.
2013
Frozen
2013's highest grossing film introduces Disney's adaptation of classic Norweigian fairytale, the Ice Queen. Elsa and Anna, royalty of the kingdom of Arendelle, are two sisters who would do anything in their power to protect each other. The iconic characters and novel soundtrack perfectly illustrate the theme of familial love in this quirky and lovable film.
2012
Skyfall
Daniel Craig, the newest face of 26 films and a 55-year history of Hollywood's hottest British spy, breaks 'bonds' as the highest-receiving number of nominations of any James Bond movie in history. For newcomers or fanatics of the James Bond series, "Skyfall" is beautiful not only for its classics: the fast-paced action, evil villain mastermind, and the mysterious femme fatale "Bond girl," but for its precise attention to detail in the gorgeous cinematography. After all, saving the world in a dashing suit and tie, against the sparkling city skyline of night time Shanghai, is only fitting for the greatest spy of all time: agent 007.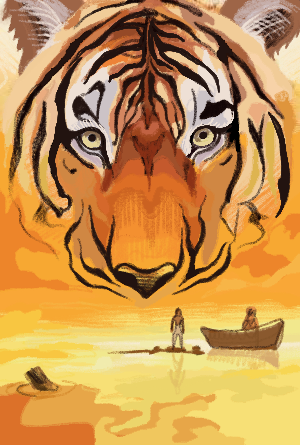 Life of Pi
Through the journey of a vegetarian man and a ferocious tiger stranded on a boat after a devastating storm, "Life of Pi" tests the tenacity and will of a man lost at sea as he subdues beasts and overcomes his own helplessness in the face of natural phenomena.
2011
Harry Potter and the Deathly Hallows Part 2
2011 marked the end of an era, bringing the incredible, expansive journey of Harry Potter, along with his best friends Hermione Granger and Ronald "Ron" Weasley to a close in their seventh and final year at Hogwarts. In Part 2, Harry finally confronts the Dark Lord Voldemort to save not only his own life, but the entire magical world.
Hanna
Isolated from civilization, trained assassin Hanna's entire world was overturned when a mafia organization kidnapped her father. As she evades her father's captors, Hanna learns the shocking truth in her DNA, the cause of her lethal abilities.
Bridesmaids
Hilarious as ever, "Bridesmaids" is the perfect movie to watch on a Saturday night with the girls, with an extra side of buttered popcorn and fuzzy blankets. Frustrated with her life, bridesmaid Annie navigates her way through best friend jealousy, beauty queens and genuine romance, all told in relatable, comedic style.
Moneyball
Brad Pitt and baseball come together to create a powerful film depicting the difficulties that come being the small-town, disadvantaged team. Become inspired to live life on the edge and take the risk, just like these sports heroes do in Moneyball.
2010
Inception
Was it real or was it all a dream? Or are we all in a dream? You'll find yourself grappling with these questions as Cobb, played by the dashing Leonardo DiCaprio, struggles between his past and present in a risky crime.

Alice in Wonderland
Stubborn and headstrong Alice tumbles down the rabbit hole and into the fascinating, mysterious world of Wonderland. As the evil Red Queen's fire-breathing Jabberwocky terrorizes the land, Alice must reconnect with lost memories of a childhood spent in Wonderland in order to become White Queen's champion, slay the beast and restore Wonderland back to the whimsical and peaceful land she once knew.
Tangled
Eighteen, wild and ready to explore what lies beyond her suffocating tower, Rapunzel lets down her magical golden hair, only to pull up a dashing young robber who helps her discover her true origins. Specifically, what lies beyond the leeringly sweet mask of caretaker Mother Gothel, and just how far are people willing to go for the sake of her golden locks.
Black Swan
Professional ballerina Nina Sayers competes with newcomer Lily for the lead role in "Swan Lake." She perfectly fits the role of the frail, graceful white swan, but struggles to portray the seductive, cruel black swan. A poised thriller of competition and twisted friendships, "Black Swan" explores Nina's dark transformation and self-discovery in the midst of hallucinations and paranoia.
About the Contributors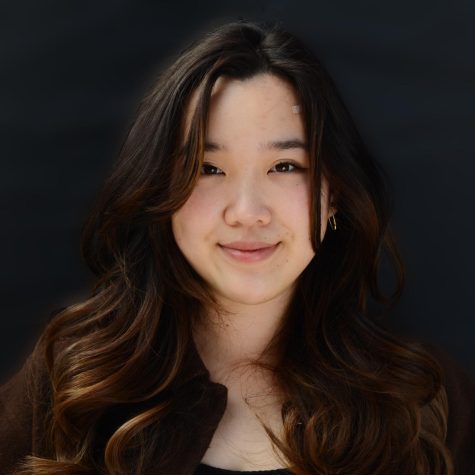 Alysa Suleiman, Aquila Co-Editor-in-Chief
Alysa Suleiman (12) is the co-editor-in-chief of Harker Aquila. This is her fourth year on staff, and she previously served as Aquila's first A&E editor,...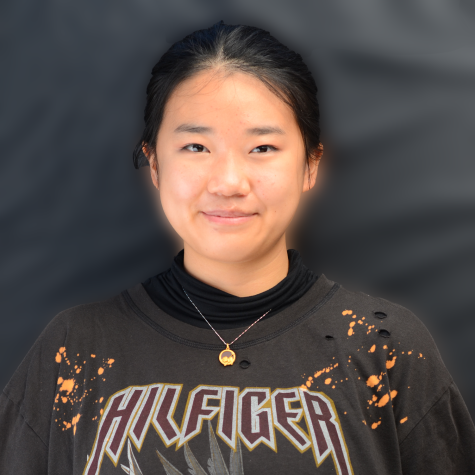 Michelle Liu, Winged Post Co-Editor-in-Chief
Michelle Liu (12) is the co-editor-in-chief of The Winged Post. She joined the journalism program in her sophomore year as a reporter and became the Winged...