Humans of Harker: Sketches, doodles, and snippets
Kismet Singh views the world through a perspective influenced by art
Gray lines trace down the page, leading left and right, creating sharp edges and soft curves. Each stroke is unique. Precise, careful lines jumble together to form an abstract face. Shapes are shaded with varying degrees, accenting specific areas.
A single word scribbled in the bottom right corner of the page encapsulates the depiction. 
Tumble.
Below that, the details of the work. Year, name, medium.
This piece is just one of many doodles, sketches, and poetic snippets and words contained in the sketchbook of Kismet Singh (12). Spontaneously writing and drawing is not unusual for her, as she brings a notebook with her everywhere, always within arm's reach so she can take it out and write things down whenever inspiration strikes
"Whenever we go to a restaurant, she will always have her sketchbook and draw in that or sketch in that or find paper and crayons or whatever, and then draw something," her sister, Nageena Singh (10) said. 
The notebook started after an art camp the summer before her senior year, and was an idea that even inspired some of her friends.
"It was such a cool idea and she always had cool doodles going on, so I actually got my own little book because of her and I doodle in mine too now," her friend Caroline Yager (12) said.
Another page, a new piece. Words this time, scrawled on the page in various places. A few words here, a couple of phrases there. 
A new page, the words written in orderly lines. Marks above the lines denote rhythms and emphasis.
These words and phrases she writes are not just random — the lines typically have some sort of rhythm or musicality. Some are one line snippets that resemble poetry. Aside from the tidbits she writes down, she also writes songs.
"There are a few things that really ameliorate my mood, and one of those things is just playing guitar and songwriting," Kismet said. "Nothing really takes a burden away like writing poetry or just writing in general."
More pages, more drawings. A page completely filled with colors and shapes. Circles, triangles, lines, squiggles. Blue, brown, red, green, purple. A green face laid over a colorful background.
Besides writing, Kismet also enjoys other forms of art, including studio art, painting and photography. Pursuing these interests, she attended an immersive four-week camp over the summer at the California State Summer School for the Arts (CSSSA). Aside from expanding her painting and photography skills as well as connecting her to other people with similar interests, it also allowed her to get a glimpse of life as an artist.
From a young age, she always had an affinity for the arts. Playing pretend as a child and wanting to become an artist, a singer and an actress in her youth eventually evolved into love for acting and creating.
"There's really no other way to describe her other than an enigma," Caroline said. "She's kind of just the craziest, coolest, most unique person I know, and she's super … quirky, in the best possible way."
Kismet's interest in creative studies throughout her life has given her a different perspective of the world.
"From the artist's vantage point, it's hard to see everything and just not feel this sense of bliss and gratitude," Kismet said, "For as long as I can remember, I've been enamored by everything, the concept of everything, and so, I think art is the closest way to achieve infinite consciousness … I feel like that viewpoint — being enamored by everything — kind of affects everything I do."
Her artistry not only presents itself in her mentality, but also displays itself in the execution of seemingly ordinary activities of her everyday life.
"When Kismet is creating, she is a perfectionist. She can spend hours creating art and the mindset she has with her art carries on[to] thing[s] like making pizza and ginger bread houses too. She just loves to create," friend Ayla Tanurhan (12) said.
Along with her artistic interests, Kismet has also tried out various school activities and teams, including cheer and track in her sophomore year. With her background in acrobatics, cheer has helped her refine and develop her tumbling, including learning how to execute her back handspring. In track, she is one of a few hurdlers.
All of the shapes are unique. Different colors, different shades, different shapes. Completely independent and able to function alone, yet fit perfectly together to create a stunning, cohesive piece.
Another major influence in her life is her family. With much of her extended family in the bay area, Kismet has always felt like she has more than just two sisters, like all of her cousins are her siblings too.
With her cousins, she participates in Bhangra, a dance associated with the Punjabi harvest festival.
"It's a really energetic, jovial type of dance. It's really fun. It's really good to just get in the rhythm and feel connected with my heritage," Kismet said, "At the same time, with all the people I care about surrounding me, it's just really, really nice."
The sketchbook closes, black cover now protecting everything between its pages. Kismet smiles and she slides the book safely back into her bag, easily accessible for the next time she'll need it.
About the Contributor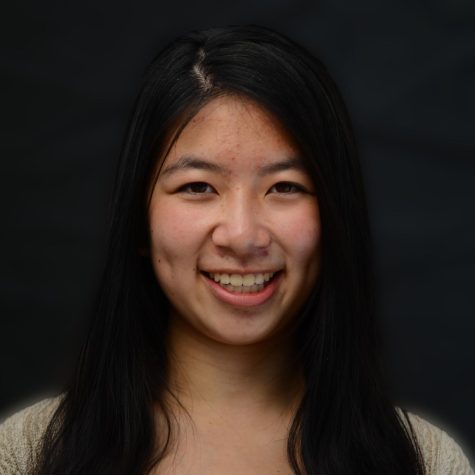 Irene Yuan, Aquila Co-Managing Editor


Irene Yuan (12) is the co-managing editor of Harker Aquila with a focus on multimedia and social media. This is her fourth year on staff, and she hopes...