Humans of Harker: The harmony of STEM and arts
Shreya Dasari strikes a balance across her passions
Standing on the dark stage, Shreya Dasari ('19) sways to the lyrical melody of her violin. Although her feet are firmly planted on the ground, she appears to be floating on each note. The music seems to be her voice, almost as though she were singing through the instrument.
Ever since first grade, Shreya has played the violin. Her intense love for music and the violin caused her to continue playing up to today. She now plays second violinist and leads a section in orchestra.
"She struck me as a natural leader and someone who was willing to accept the responsibility of leading a section," Shreya's orchestra teacher Dr. Dave Hart said. "It's rare to see a student lead a section with 20 students where they all respect her. She's very organized and helped to make a learning environment so that everyone was involved."
Shreya's seemingly-natural flair for leadership stems from her problem solving capabilities.
"With composing music or creating art, you think of things by yourself and you try to express them. I think that's a good skill to have when it comes to fields involving innovation or problem solving applications because you have the ability to problem solve even if it's in an unorthodox way," she said.
Shreya brings the skills she has learned from playing the violin into another one of her interests: research. Because her mother worked in the Stanford labs, Shreya began to learn more about research due to a combination of interest and exposure.
In the summers before sophomore year and senior year, Shreya helped work with some researchers at the Stanford labs on a novel procedure they developed to cure lung disease. Working in a semi-professional field enhanced her work ethic and taught her about the reality of research.
"It definitely gave me an idea of the amount of depth in research that you need to in order to be fully capable to do whatever you're doing and to progress the research. So many times, things go wrong, and you mess up and have to start over," she said.
Applying the concepts she learned from her internships has given Shreya a new perspective on learning. She has made an effort to do small things to improve her studies such as not procrastinating or going to teachers to ask teachers about course material, whether or not it will be tested on.
Shreya loves the practicality of science because of its potential applications in real life, but to counterbalance that, she looks to the arts and humanities.
In addition to being a well-balanced learner, Shreya is known as a warm and compassionate soul to her friends. Shreya's close friend Ihita Mandal ('19) feels that it is truly important to highlight her caring, motherly side.
"She may not know it, but a lot of people really value the things she does for them. Like she cares for so many people so deeply," Ihita said. "She'll acknowledge that what she says may not be what's best for me, but it really is."
Whenever her friends are in need or have problems, Shreya gives useful advice and does the best she can to fix whatever went wrong.
"She knows how to look at things from lots of different perspectives," Ihita said. The skills Shreya has learned from her various activities give her the ability to help whoever is in need.
In addition, her friends recognize the harmony Shreya possesses in orchestra and science. Another close friend, Hannah Lak ('19), said that because they have AP Biology and orchestra together, "She's always working on one of the two or research."
When asked about the impact she wants to leave on her community, Shreya said, "I want to bring a fresh perspective or mindset into whatever field I want to go into or a kind of enthusiasm. I hope that I can kind of share that with others around me and apply that to my own work, whether it be innovation or practice."
About the Contributors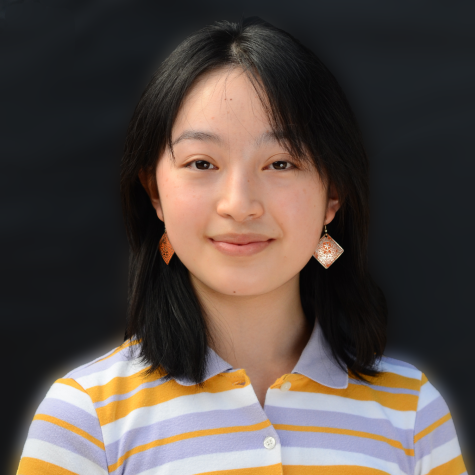 Arely Sun, Aquila Co-Managing Editor


Arely Sun (12) is the co-managing editor of Harker Aquila with focus on longform writing. This is her fourth year on staff, and she hopes to work with...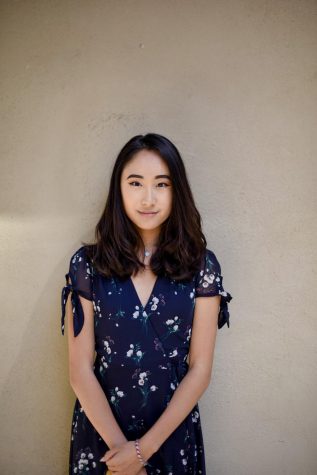 Kathy Fang, Editor-in-Chief
Kathy Fang (12) is the editor-in-chief of Harker Aquila. This is her fourth year on staff. From covering local marches and protests to initiating Harker...