Humans of Harker: Perspectives
Arvind Thirumalai (12) listens and learns
Basketball, track, and rap music help Arvind Thirumalai (12) with stressful times and is a way to take his mind off of something that's bothering him.
"Whenever I'm stressed out or tired or not in a good mood, playing basketball helps me relax and forget about whatever stresses me out," Arvind said. "Basketball is my escape."
Although Arvind spends his time after school playing basketball, he runs track for the school team: something relatively new considering he had never run track prior to high school.
"Sports, in general, helps me relax and stay calm when I'm very angry," Arvind said.
He is especially appreciative of his mile time in junior year.
"I'm proud of that mile because I mean I never thought I'd run a mile in under 5 minutes and 30 seconds," Arvind said.
Suraj Pakala (12) describes Arvind as "the jokester in our group."
"He makes situations super light but at the same time, he is someone who you can always go to for help. Someone who you can trust with anything" Suraj said. "I think trustworthiness is probably one of the best qualities he has, and another is resilience. Like no matter what anyone says or does he gets through it. One thing is that he won't take no for an answer and he just tries to do everything that he is interested in and will do it to the best of his ability."
Alex Yu (12) also says that Arvind is someone who you can "joke around with."
"I'd say the thing that I admire most about him is his consideration for others," his friend Alex Yu said. "He is just a fun person to hang out with and we can talk to each other about our problems and give each other advice."
Arvind also loves reading the news and listening to rap music. His love for music helps influence his views on life.
"I love rapping," Arvind said. "I wish a lot of people cared more about the meaning and lyrics of rap music rather than the beat or how it sounds. I feel like a lot of rappers and musicians are trying to say are not properly shown to the world when you focus on just the beat or the aesthetics of the music. I feel like a lot of these musicians, in general, have perspectives on life that I for sure don't have."
Suraj says his love for music helps "him stand up for his beliefs and respect his beliefs."
"He is his own independent self and he has his own viewpoints that he doesn't let others influence and it's something that is pretty special about him," Suraj said.
More than just music, his environment has also shaped his perspectives about society. Being in Silicon Valley and going to Harker, he has experienced a very fast-paced lifestyle but still stops to listen to people's outlook on life.
"We live in a very privileged environment and I love listening to perspectives I don't necessarily share. By understanding those of people who are different or not as fortunate gives you a new viewpoint on life," Arvind said.
About the Contributors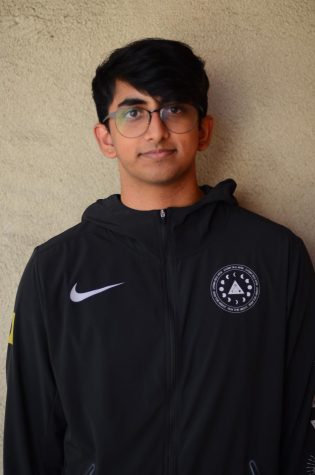 Anmol Velagapudi, Reporter
Anmol Velagapudi (12) is a reporter for Harker Aquila. He enjoys journalism because he likes taking photos and being "on the scene." Outside of journalism,...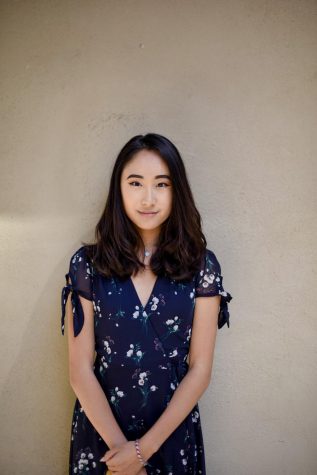 Kathy Fang, Editor-in-Chief
Kathy Fang (12) is the editor-in-chief of Harker Aquila. This is her fourth year on staff. From covering local marches and protests to initiating Harker...