Humans of Harker: Clearing setbacks
Ashwin Rammohan seeks to understand with a composed mindset
Focused on a white, dimpled ball lying on a tee in a sea of green grass, Ashwin Rammohan (12) prepares for his swing, a thin golf club grasped between his hands. He leans the club back, and in a smooth stroke, he drives the ball between two rows of trees. He knows that one bad shot could mess up that hole and potentially his entire game, but Ashwin casually pushes the thought away by maintaining a balanced mindset and focusing on his every shot to set himself up for a successful hole.
"The main challenge of golf is keeping your mental state calm and steady through the four, five hours," Ashwin said.
Even if he hits a bad shot, Ashwin composes himself, keeping his mindset in check and correcting his shot. Although golf is a team sport, Ashwin and his teammates cannot depend on each other to fix one person's bad shot.
"It's not a team sport in the sense that if you mess up, you can't rely on your team to help you. It depends on your ability to recover from setbacks or a bad shot on a hole," Ashwin said. "That same attitude of just grinding through it and staying calm is applicable everywhere. It makes me a calmer, more patient person when it comes to setbacks."
Taking the same mindset into his classes, Ashwin seeks to not just memorize but to dive deeper to understand the materials explained.
"Academically, the classes that I take, I no longer am stuck in the 'this a grade' mindset on my report card, but every class is an opportunity to learn something new and to take risks," Ashwin said. "You're not going to enjoy every class. Ultimately, from every class, you'll learn if you like the subject or not."
While he manages his setbacks, Ashwin talks and jokes with his friends, keeping them just as upbeat as he is.
"When you're having a conversation, he's always willing to listen which can be more helpful than immediately trying to solve other people's problems," Shaunak Maruvada (12), one of Ashwin's close friends, said. "I've really been able to share more things with him and know that the relationship we have is good enough that he'll be able to make me feel better about whatever doubts I may have."
From a young age, Ashwin has been interested in the way things work. From participating in physics competitions to exploring the system of cars, he explores mediums outside of just STEM research. Joining the school's Car Club this year allowed him to share his interests.
"My mom always says I was into cars from a very young age. She had this book which had pictures of different kinds of cars and trucks. I would flip through that every single day according to her. I don't even remember," Ashwin said. "I've always been interested in how things work around me. Cars are just one medium through which I've expressed that interest."
In addition to exploring how things work through cars, Ashwin took Game Theory with Samuel Lepler last year to understand the world from an international standpoint.
"He sought to understand, not just to memorize things, which led to a deeper level of understanding instead of a lot of other students who tried to shortcut a situation," Lepler said. "He was very passionate and curious and interested which also led to him being able to desire and truly understand it rather than just get an A."
About the Contributor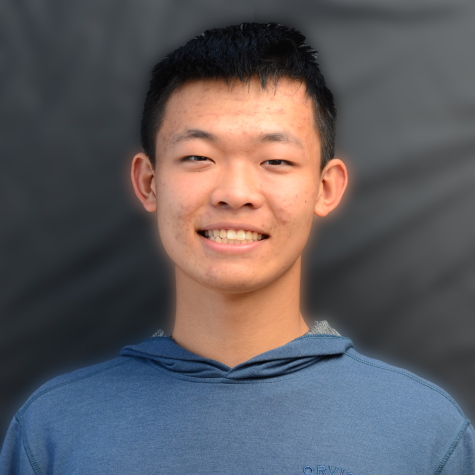 Mark Hu, Winged Post Managing Editor
Mark Hu (12) is the managing editor of The Winged Post. This is his fourth year on staff, and he previously served as the STEM editor and a staff reporter....