Students participate in donut-eating competition
Eight students in each lunch period competed in a donut-eating contest yesterday in front of Manzanita Hall.
Spirit club members and advisers suspended donuts from the edges of an umbrella. The objective of the game was to eat the donuts without using hands or receiving assistance from friends.
Two students from each grade volunteered to participate in the activity. Students also cheered for their classmates and encouraged them to do their best.
Jerry Chen (10), one of the sophomore representatives for the contest during fifth period lunch, describes his competition experience.
"It was challenging to get the donut out of the string, but it was very fun," Jerry said. "The donut was tasty, and I had lots and lots of spirit."
Assistant to Activities Coordinator Eric Kallbrier believes that the spirit events strengthen class spirit and provide an opportunity for students to relax.
"I think that having competitions like the donut dangle are really great because it gets people excited and gives them a way to engage with each other in a way that they're not used to engaging here at Harker," Assistant to Activities Coordinator Eric Kallbrier said. "Overall, I think that having spirit events like this allows people to let go a little bit of the stresses of school and just enjoy being around each other."
Aishu Murari (12), a senior participant in sixth lunch, also agrees that the short activities provide students with relief from their busy days of classes. She adds that the games during homecoming week allow for greater class unity.
"The spirit events make the day more enjoyable because they're like a couple of minutes of entertainment that lighten up people's moods," she said. "They also help unite the classes through both participation and cheering."
The freshmen were named the winners for finishing their donuts first, and the seniors completed eating their treats at a close second place. The juniors placed third and the sophomores finished in last place.
Spirit events leading up to Homecoming this Friday will continue daily during lunches. A parade took place to determine which class created the most spirited float during long lunch today. Check back with Harker Aquila for daily updates.
About the Contributors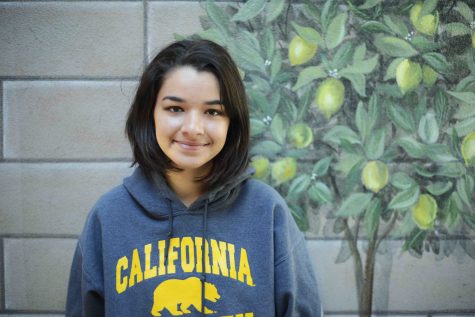 Maya Valluru, News Editor
Maya Valluru (12) is a News Editor for Harker Aquila. She enjoys writing short stories and doing service with Harker Key Club. She joined journalism in...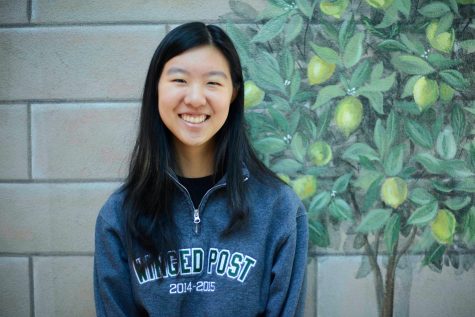 Kaitlin Hsu, Wingspan Editor-in-Chief
Kaitlin Hsu (11) is the Editor-in-Chief of Wingspan Magazine. In her freshmen year, she was a reporter, and in her sophomore year, she was the Features...