Annual Club Fair held during long lunch
Students attended the annual Club Fair in the gym today during long lunch.
In an effort to draw more attention from prospective members, Club Fair expanded the outdoor section and tried to increase interaction between clubs and students. Clubs were allowed to walk around for sign-ups, and Music Production Club deejayed at the event.
"One of the changes we wanted to make to Club Fair this year was to involve more clubs in an interactive production," Assistant Activities Coordinator Eric Kallbrier said. "We hope that's going to be a way to encourage membership, bring excitement into the event and change the overall view that people have of Club Fair."
During the event, clubs handed out business cards, hosted challenges and competitions and distributed free food to students. Other clubs also set up activities for prospective members: Linguistics Club offered a puzzle while Multimedia Club filmed students to create a promotional video.
Club officers expressed their satisfaction with Club Fair and how they looked forward to meeting new underclassmen.
"I feel like this year the underclassmen were a lot more enthusiastic," Interact Co-President Alice Wu (12) said. "We got a lot of sign-ups and a lot of people."
Club officers also felt optimistic about the upcoming year of club activities.
"I think it'll be a pretty good year," DECA Director of Examinations Lucas Wang (11) said. "We did well competitively last year."
For prospective members, clubs explained what they planned to do during the upcoming school year.
"Last year we painted benches for the VTA bus," Doreen Kang (12), Art Club Co-President, said. "This year we're working on the mural design mostly, so that's our largest project, and we're probably going to do some small stuff as well."
Sophia Angus (9) enjoyed Club Fair and was excited about getting involved in the clubs she joined.
"It was good, and I really liked the music; that was really cool." Sophia said. "I'm looking forward to WiSTEM and the Harker Medical Club."
In the future, Club Fair coordinators hope to further increase interaction between clubs and membership. Next year, clubs may also present on stage to passing students instead of being confined to a single booth.
About the Contributors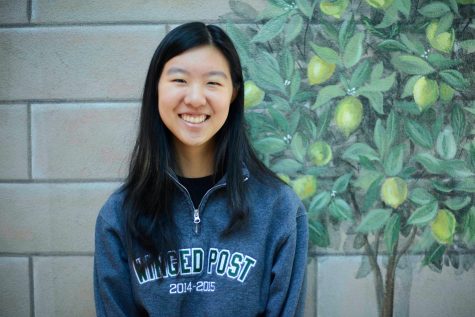 Kaitlin Hsu, Wingspan Editor-in-Chief
Kaitlin Hsu (11) is the Editor-in-Chief of Wingspan Magazine. In her freshmen year, she was a reporter, and in her sophomore year, she was the Features...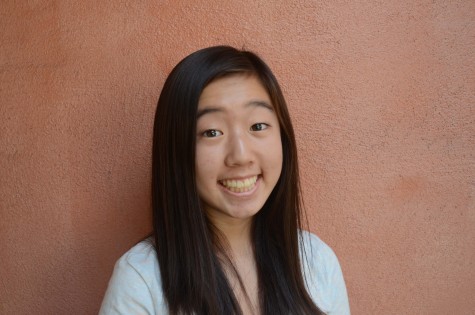 Shania Wang, Reporter
Shania Wang (9) is a reporter for the Winged Post in her first year on staff. As a new Harker student, she is extremely excited to meet and work with everyone....