Uber faces uproar from services
Uber, a mobile transportation app that allows people to send ride requests to specified vehicles, has come face to face with several protests and criticism by the public about their legality and regulations.
Founded by Travis Kalanick and Garrett Camp in 2009, Uber, a company centered in San Francisco, CA, is a mobile application where users can reserve and track their taxi rides with just a tap of a button. Customers then receive a notification indicating that their driver has arrived. Uber has already been launched in over 53 countries, about 200 countries, around the world.
Originally, the cars used by Uber were all luxury cars. This branch was re-titled UberBlack, and a new program, UberX, with other lower-priced models of available vehicles, was released.
The company is currently valued at $40 billion, more than double its $18 billion value from June 2014.
Even though this easily accessible app has been gaining popularity these past few years, Uber has also encountered multiple protests and lawsuits regarding its legality, insurance policies, and the violation of regulations in the past year.
In early December, an Uber driver from a city near New Delhi was accused of sexually assaulting a 25-year old driver. The incident caused uproar of protests from people all over the world who felt that Uber was not doing sufficient background checks on their drivers. The allegations led to the company being banned in Spain, Thailand, and India.
Other protests were from people associated with standard taxi businesses, who thought Uber was an illegible transportation service that was taking away from their business.
"I'm a little nervous about what it means for the taxi drivers in the long run," Greg Lawson, the assistant head of school, said. "They're the ones who have gone through the whole thing and got licensed and everything, and now an Uber driver can be anyone who gets clearance."
A couple of months ago, Uber's vice president of business, Emil Michael, was quoted at a dinner saying that the company was considering spending money to hire people to track reporters who were writing negatively about Uber. He particularly pointed out Sarah Lacy, founder of the tech website PandoDaily, who had written a few articles criticizing the company.
Despite the recent lawsuits and difference of opinions that Uber has faced, staff from Harker has liked the Uber services.
"I think that [Uber] is easier to access," communication studies chair Carol Green said, "It's easier to call someone on Uber than like on a taxi, so you can track when they're going to be there and that's increased accountability."
Students also found Uber's accessibility to be helpful.
"Since I'm not able to drive, it's very convenient that I can go home without my parents needing to pick me up," Mitchell Cole (9) said. "I usually take it three out of the five school days."
Though their services were easy to reach, others found that Uber was not always the optimal arrangement. Math teacher Jane Keller viewed that it was only convenient when transportation was immediately needed.
"Quite honestly, I use taxis more, particularly for going to the airport," she said.
Many applications similar to Uber also recently gained their popularity. Lyft, another San Francisco based transportation app founded three years after Uber has services only available in the U.S. Other companies include Sidecar, Getaround, and Zipcar. Green feels Uber doesn't have much power in the transportation industry because of their competitors.
"I think that they could easily be regulated, it's just whether or not they're going to be," she said.
About the Contributors
Meena Gudapati, Editor-in-Chief
Meena Gudapati (12) is the Editor-in-Chief of Harker Aquila. Her favorite part of journalism is making her humorous podcast "Get Skool'd" and writing interesting...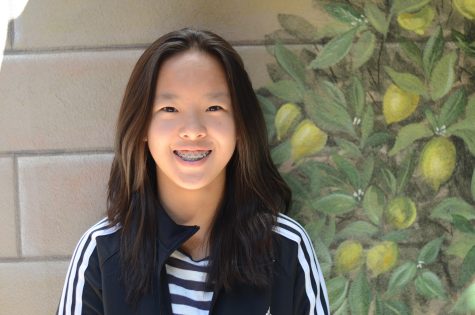 Ashley Jiang, Winged Post Photo Editor
Ashley Jiang (11) is the photo editor for Winged Post. This is her third year in the journalism program, and she was a reporter her freshman and sophomore...