Storm reaches the Bay Area
Hurricane force winds, pouring rain, and flash flood warnings permeated the Bay Area this morning, causing the school administration to excuse absences, late arrivals, and early pickups.
Dubbed the "Pineapple Express," the storm is expected to be the strongest in six years. The National Weather Service predicted between three and eight inches of rain and up to 75 mph winds in parts of Northern California. Marin, Sonoma, and San Francisco counties are already experiencing major flooding of rivers and roads, as well as power outages.
Over 35 Bay Area schools and school districts, including the Alameda, Fremont, and Oakland Unified School Districts announced that they would be closed today in an effort to keep community members safe and secure.
As of now, flash flood warnings in San Jose are anticipated to last until 12:15 p.m.
The Office of Communications sent out an email last night to Harker parents and faculty members advising the community to "err on the side of caution."
"I don't think [the weather] is as bad as the news said it would be," Kevina Xiao (11) said. "It's a little bit harder to navigate between classes, but it's bearable."
While many students abstained from driving to school this morning due to the poor weather conditions, others actually found the drive to be amenable. Some teachers who live in areas like San Francisco and Santa Cruz decided to remain at home, dodging the dangerous road conditions and weather.
"There was no traffic because people did not want to drive in the rain, so I actually got here earlier than usual," Jeremy Binkley (12) said.
The storm also caused a ceiling leak in the library classroom.
"We've had recurrent leaks in the classroom," Sue Smith, Upper School librarian, said. "[The maintenance workers] can't fix it until the rain stops because they've got to get up on the roof."
Meteorologists expect the aftermaths of the storm to subside by early Saturday morning.
Additional reporting by Jenna Sadhu, Ashley Jiang, and Alix Robinson-Guy.
About the Contributors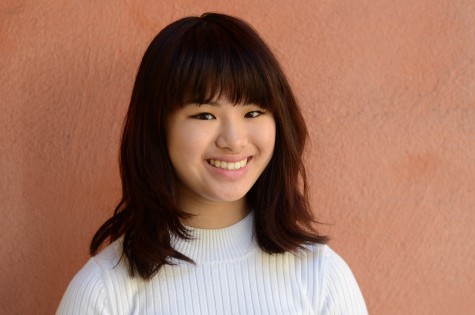 Kaity Gee, Wingspan Assistant Editor-In-Chief
Kaity Gee (12) is the assistant Editor in Chief of Wingspan. Serving as a reporter for TALONWP freshman year, Kaity has written pieces for Winged Post...