Maze Runner Review – 5/5 Stars
Based on a best-selling trilogy and directed by Wes Ball, "The Maze Runner" has broken box office predictions with a rising domestic total of nearly $37,000,000. Critics across the board compare it to the "The Hunger Games" and "Twilight," and is soon to be another big franchise.
It has been on the top many girls' must-watch lists because of the dreamy Dylan O'Brien, who plays the protagonist named Thomas. He wakes up in a dark elevator deep below the ground, knowing nothing but his own name. Sixteen-year-old Thomas is placed in a community of teenage boys after having his memory erased. These boys have learned to survive in an enclosed environment, which is surrounded by an intricate maze. Thomas is put to the test to figure out an escape with the other "runners." A new boy joins the community approximately every 30 days and struggles to find a way to out of the maze that surrounds their living area. Each day, a member of the community leaves to find what lies beyond their closed living space, and never returns.
Ball's "The Maze Runner" is a more thrilling version of "Twilight" and "The Hunger Games," which are extremely popular series of books and movies; it is based off of an "young-adult post-apocalyptic science fiction trilogy" (IMDb) written by James Dashner. Unlike "The Hunger Games" and "Twilight," "The Maze Runner" predominantly has male characters, with an addition of very minimal female roles. The film mainly consists of teenagers, varying from the ages of 10-20.
"The compelling, attention-grabbing storyline is unlike any other movie" Chicago Sun-Times Bill Zwecker said. Fans of Dashner's trilogy were elated with how the film turned out, due to the minimal differences between the books and the movie.
IMDb rates the PG-13 movie as 7.7/10 stars, and MetaCritic rates it as 56/100. Overall, this film deserves a 10/10 in my books for the unpredictable and jam-packed action. The film was released on Sept. 19 in the United States, and will soon be released in the U.K. on Oct. 10.
About the Contributor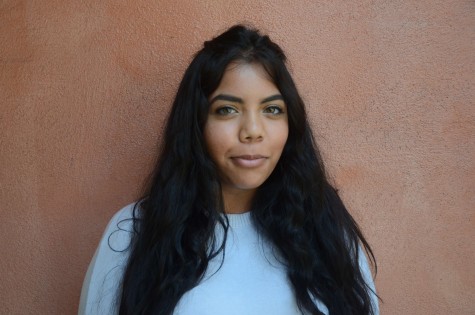 Jenna Sadhu, Reporter
Jenna Sadhu (10) is a Social Media Reporter for the Winged Post and has been a part of the Harker community since Kindergarten. She plays on lacrosse,...