A preview of Sharanya Balaji's dance fundraiser
Sharanya Balaji (11) will be hosting a classical Indian solo dance performance on Saturday, September 6 to raise money for a nonprofit called Starting Arts.
Sharanya has been dancing for the past 12 years, but recently, she has decided to take her passion to the next level by supporting local philanthropic causes. According to its website, Starting Arts is a local bay area nonprofit "dedicated to promoting and preserving arts education for children." By holding this fundraiser, Sharanya hopes to work with Starting Arts to expose the students of Grant Elementary School in San Jose to the arts by providing them with an integrated arts curriculum.
"I've always had an inclination to help those who are disadvantaged in some way," Sharanya said. "So, I decided to take something that I was so lucky to have and give it back to the people who need it."
Sharanya believes that interactions with the arts can increase students' self-esteem, confidence, sensory skills, and overall well-being. By charging $20 for admission per person, she hopes to raise enough money to provide an arts curriculum for the entire Grant Elementary School's community. Last year, when she started the initiative, she raised enough to support two classrooms. However, she hopes that with a larger audience and increased donations, she will be able to provide for the entire school.
Sharanya initially became passionate about this cause because of how prevalent performing arts have been in her life.
"A lot of us use [the arts] in small different ways throughout the day," Sharanya said. "[So] I wanted to make sure that everyone else was benefitting from the same [privilege] that I got to benefit from."
The performance lineup will begin with a series of opening pieces, leading up to a traditional 30-minute "centerpiece" that will incorporate the three fundamental aspects of bharatanatyam: footwork, expressions, and dramatization. Afterwards, Sharanya will perform a few shorter pieces oriented around a theme of love.
"For this performance, I am most excited to see what the final [donation] amount ends up as," Sharanya said. "I just want to make the students feel like there is something worth going to school."
Sharanya is currently expecting 400 attendees, including school faculty and students, members of her dance school, Grant Elementary faculty, Starting Arts members, friends, and family.
About the Contributors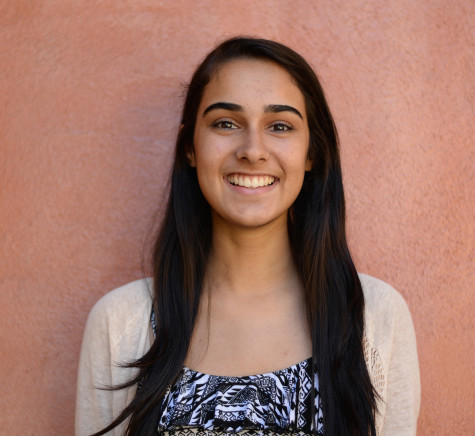 Sabrina Sidhu, Talon Editor-in-Chief
Sabrina Sidhu, senior, is Editor-in-Chief of the TALON yearbook. This is her fourth year on staff, and over the years she has been both a reporter and...