Seniors graduate from certificate program at Senior Showcase
The senior certificate students shared their progress as performers from the past four years on Friday at the Mexican Heritage theater with the performing arts community.
Each of the graduates performed a piece from their respective disciplines: dance, vocal music, instrumental music, musical theater, theater, or technical theater. The technical theater graduate was a stage manager for this production, showcasing his skills as a backstage hand.
The dance certificate students included Anishka Agarwal (12), Pooja Chirala (12), Jennifer Dai (12), and Gaurav Kumar (12).  The vocal music certificate students included Avinash Nayak (12) and Stephan Pellissier (12).  The instrumental music certificate students included Meena Chetty (12), Callie Ding (12), Nathan Kim Dhablania (12), Krishan Kumar (12), Bohui Moon (12), Daniel Pak (12), Sahithya Maya Prakash (12), Renu Singh (12), Andrew Wang (12), and Justin Young (12). The musical theater certificate students included Shenel Ekici (12), Anna Kendall (12), Sean Knudsen (12), Ian Richardson (12), and Namrata Vakkalagadda (12). The theater certificate students included Damon Aitken (12).The technical theater certificate students included Nicholas Semenza (12).
The two emcees of the Senior Showcase, selected from the junior class, were Jai Ahuja (11) and Ishanya Anthapur (11).
Avinash sang "(Love is) The Tender Trap" written by Jimmy Van Heusen and Sammy Cahn.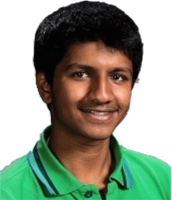 Gaurav choreographed a group dance to the song "Love the Pressure" by Sanjoy Deb featuring Neeraj K. His dance included students Ashir Bansal (11), Alexandar Lam (9), Emre Ezer (9), Varun Baldwa (9), Aditya Dhar (9), Neil Chitkara (11), and Chris Hildum (11).
Andrew performed "Blue Monk" by Theolonius Monk on trumpet.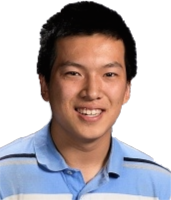 Ian performed "Cry Me a River" written by Arthur Hamilton. He also choreographed a dance routine, performed by Caroline Howells (11) and Madeline Lang-Ree (11) to go along with his performance.
Damon, the only theater certificate student in the class of 2014, performed two different scenes from the same character, Shylock from The Merchant of Venice by William Shakespeare. His second scene involved Jai and Zoe Woehrmann (11).
At the end of the night, each certificate program student officially became a certificate program graduate as each were handed a plaque from their respective certificate advisor and all took a final bow as Upper School performing arts students.
About the Contributor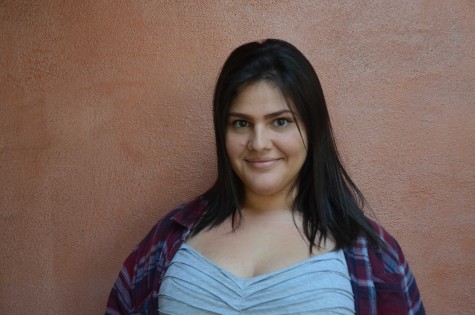 Melina Nakos, Reporter
Melina Nakos (12) is a reporter for The Winged Post. This is her third year as a part of the journalism program. She loves to spend time with the rest...