Upcoming fall TV premieres to watch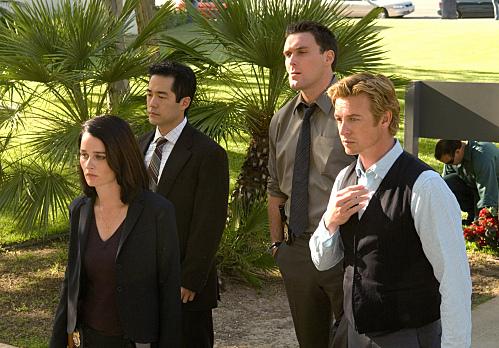 Excited for the upcoming fall TV season? Here is what to expect!
How I Met Your Mother
The season 9 premiere of How I Met Your Mother will air on CBS on September 23 for a special one hour episode, marking the beginning of the end for the hit CBS comedy.
In this season, viewers can hope to learn about how Ted (Josh Radnor) meets his wife, the enigmatic mother in the series name. Although the ending of season 8 revealed that the mother is played by Cristin Milioti, her name remains a mystery.
The entire upcoming season takes place on the weekend of Barney and Robin's (Neil Patrick Harris, Cobie Smulders) wedding, with flashbacks and flashforwards showing how the the gang meets the mother. After nine years, Ted's tale of true love will finally come to an end.
Modern Family
Modern Family will return with a one-hour season premiere that airs September 25 on ABC.
The season will start off with the Dunphy family saying goodbye to summer and the kids preparing for the upcoming school year. Meanwhile, the Pritchetts will adjust to life with their newest family member, baby Joe.
In a promotional video for Season 5, the narrator says that Modern Family will change with just one word: "yes!" With the passing of gay marriage in California, it seems possible that Cam (Eric Stonestreet) and Mitch (Jesse Tyler Ferguson) get married this season.
The Big Bang Theory
"The Hofstadter Insufficiency", the season premiere episode of The Big Bang Theory, airs on September 26 on CBS.
The season starts with Leonard (Johnny Galecki) sailing the North Sea during the first episode, which gives Sheldon (Jim Parsons) and Penny (Kaley Cuoco) some time to bond. Meanwhile, Raj (Kunal Nayyar) gets over his breakup with Lucy and enjoys his new ability to speak to women without the use of alcohol.
The season should further explore the development Sheldon's relationship with Amy (Mayim Bialik) as well as Leonard's relationship with Penny.
The Mentalist
Season 6 of The Mentalist premieres on September 29 on CBS with an episode titled "The Desert Rose."
Patrick Jane (Simon Baker) and Teresa Lisbon (Robin Tunney) explore the case of a murder victim who had disappeared two years prior to his death. Throughout the season, Patrick Jane narrows down his list of Red John suspects to just one, and the true killer's identity will be revealed before 2014.