Class of 2014 holds first fundraising bake sale of the year
On Thursday, October 13, the sophomore class held its second class fundraiser of the year: a bake sale led by the sophomore student council and the Korin and Janda advisories.
Throughout the morning before school and during the first ten minutes of advisory, the sophomores lined up at the front loading zone selling muffins, bagels, cupcakes, and other pastries and baked goods.
"I definitely think it was a success since it smashed the record that we set for our class with the previous fundraiser," Rohith Bhethanabotla (10), sophomore class treasurer, said. "I can only see us getting better and better as the year goes on."
According to Rohith, the bake sale raised approximately $260, exceeding the ice cream sundae fundraiser, which was held three weeks ago, by about $53. A portion of the profits will be spent on class events, including the Homecoming rally, while the other part will be saved for future years, such as junior decorations in Shah Hall and senior gifts.
"I think it went really well, and it was great to see everyone being really supportive of our class in terms of being there to sell and advertise," Sharon Babu (10) said.
Students of other grades also had a positive and energetic response to the event.
"I really enjoyed the sophomores' enthusiasm and I hope that [the freshmen class] also begins to participate in activities such as these," Gabi Gupta (9) said.
The next bake sale will take place next Thursday October 20, and fundraisers will continue to be held throughout the year.
About the Contributors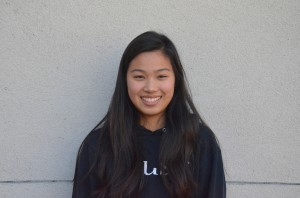 Allison Sun, Aquila Features Editor & Webmaster
A member of the journalism program since freshman year, senior Allison Sun is the Features Editor and Webmaster of Harker Aquila. She was also TalonWP...