Fashion Apps for iPhones
1. Polyvore
Although Polyvore did not start as an app for smartphones, its convenience for shopping and putting together potential outfits has spread to more platforms than just a computer. This fashion app gives users the unique experience of shopping for clothes, shoes, cosmetics and home decor all in the same place. The app serves as a database to easily access users' favorite designers and stores in addition to building outfits with any "liked" pieces. When users download the app, it sends notifications when "liked" items are on sale or about to become sold out. If you interested in expanding your style or closet, Polyvore is the app for you.
2. Stylebook and Stylebook Men
Although this app costs $3.99, it certainly pays off. The app is used to curate a user's own closet to build everyday outfits for them. As opposed to the Polyvore app, this app does not serve to sell items, but instead provides an easy platform to create outfits. After downloading the app, the user simply takes pictures of each item in their closet and fills out basic information about each piece. With a simple click, Style Book builds unique outfits from the clothes uploaded while taking into consideration the information given by the user. When outfits are generated, users also have the ability to edit and change certain pieces out for others to see how it looks before putting it on. The app also offers statistics of the users outfits over the past month by showing how many times pieces were worn.
3. The Hunt
Do you have outfit envy? This app allows users to either upload a picture or a description of any piece of clothing, jewelry, makeup or pair of shoes and allows fellow users to give advice as to where to find the piece. If a particular piece of clothing catches the user's eye that is already uploaded to the app, a user can choose to "follow" the hunt and receive the same updates as the uploader. This app enables users  to shop in the most efficient way possible. Instead of forcing a person to hunt down pieces of clothing they covet, this app creates a community that makes being fashion forward with hard-to-find pieces so much easier.
4. Stylekick
Although Polyvore is not exclusively for women, the selection for male-identifying users is slim. Stylekick offers a wider selection for the users to pick from the men's section. This app combines Polyvore and Stylebook, allowing users to upload pictures of their own clothes in addition to looking for new pieces to build their own outfits. The app then collects information about the user's choices in pieces and suggests new items based off this information.
About the Contributor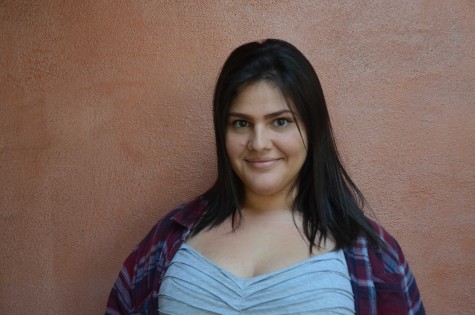 Melina Nakos, Reporter
Melina Nakos (12) is a reporter for The Winged Post. This is her third year as a part of the journalism program. She loves to spend time with the rest...