The Cookie Dough Cafe
We all have a horrible habit of sneaking a bit of cookie dough when we know it's unhealthy for us. Even though companies have warnings on their products saying, "do not consume raw cookie dough" it's impossible to bake a batch of cookies without eating a spoonful (or ten) of the delicious dough.
The Cookie Dough Cafe (yes, that's the name of the product), a gourmet edible cookie dough, has recently popped up in select organic grocery stores across the country. This particular cookie dough contains no eggs, which makes it safe to consume without the worry of salmonella and other diseases.
"Everyone who has attempted to make cookies knows how tempting cookie dough can be" Julia Schmid, Co-founder of The Cookie Dough Cafe said. "That's why we have created a cookie dough that is strictly for eating, indulging, and enjoying raw."
Featured in an episode of Shark Tank, The Cookie Dough Cafe, a company started by two sisters, soon became widely popular in the East Coast after the episode aired; their product sales increased substantially. Today, there are over 100 locations to purchase this delectable dough across the country. Here in California, there are eight stores that have this product available; one in the Bay Area, on Bayshore Road in Palo Alto. The Fresh Market and Bristol Farms are two of the main carriers that sell The Cookie Dough Cafe.
Although this product is meant for consuming rather than baking, one can bake the dough but the cookies will turn out flat, since crucial cookie ingredients such as eggs and baking soda are not present.
"I'm still probably going to bake cookies with this dough because, come on, if the dough is this good then I bet the cookies are beyond magnificent," Shikhar Solanki (9) said.
Each tub is made with natural ingredients and preservatives for the ultimate cookie dough experience.
"This stuff is indescribable," Haley Keller (9) said. "It's just too hard to put down after just one bite, and it doesn't taste artificial like the other cookie doughs."
There are four current flavors: chocolate chip, cookies and cream, M&M and plain dough, each with their own unique taste. For $7.29, one can purchase a pint of cookie dough, or packs of two individual cups at $2.15 online or in select stores.
About the Contributor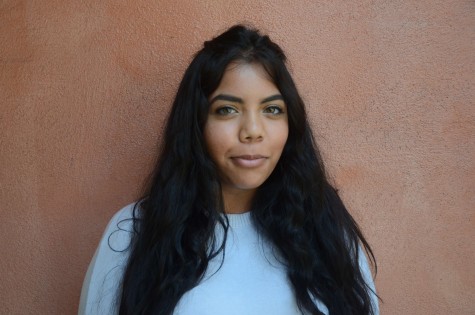 Jenna Sadhu, Reporter
Jenna Sadhu (10) is a Social Media Reporter for the Winged Post and has been a part of the Harker community since Kindergarten. She plays on lacrosse,...