4 breakfasts in 5 minutes or less
Sometimes, mornings seem to become too hectic for breakfast, but the benefits that breakfast offers you are too important to pass up. A healthy breakfast in the morning can help maintain a healthy weight, improve concentration and keep your body physically strong.
Here are some recipes for a five minute breakfast that will prepare your body and brain for the day ahead.
Smoothies: Smoothies are a simple breakfast that can be taken on the go as well. The fruits or veggies you decide to put in your smoothie will work to your body's advantage throughout the day from their antioxidants, vitamins and carbohydrates.
Ingredients:
1 cup chopped ripe mango
1/2 cup low-fat milk
1/2 cup ice
1/4 cup plain low-fat yogurt
1 tablespoon honey
Directions
Place the mango, milk, ice, yogurt, and honey in a blender.
Blend until smooth and frothy.
Yogurt: Although yogurt doesn't sound like the most interesting breakfast food, small additions of other foods with bring both flavor to your tongue and do a favor for your body. This breakfast can give you both a kick of fiber and protein so you start your mornings right.
Ingredients:
1 (5.3 oz) container fat-free Greek-style yogurt
1 C blueberries
1/2 C low-fat store-bought granola
2 tsp honey
Directions:
In a bowl, layer 1 (5.3 oz) container fat-free Greek-style yogurt with 1 c blueberries and 1/2 c low-fat store-bought granola. Drizzle with 2 tsp honey.
Breakfast Burrito: Breakfast burritos seem time consuming, however, do not need to be. This simple meal satisfies your hunger and your morning rush, while giving you a dosage of protein from the eggs and iron, vitamins and minerals from the spinach. This recipe is also easy to bring on-the-go for all your mobile needs.
Ingredients:
Olive oil or cooking spray
2 large eggs, lightly beaten
1/4 cup baby spinach
1 tablespoon salsa
Salt
Pepper
1 high-fiber wrap (such as La Tortilla Factory Smart and Delicious Multigrain Wraps)
2 tablespoons shredded cheddar cheese
Directions:
Coat a small skillet lightly with olive oil or cooking spray and place over medium heat. When pan is warm, add eggs and spinach. Cook, stirring, until eggs are soft but fully cooked and spinach is wilted, about 2 minutes. Remove from heat and stir in salsa. Season to taste with salt and pepper.
Microwave wrap for about 10 seconds until warm. Spread cheese evenly along center of tortilla and top with egg mixture. Fold in sides and then roll up tightly from bottom. Serve immediately.
Breakfast Sandwich: Breakfast sandwiches are an American classic. They have been labeled as "unhealthy," but don't have to be. With proper ingredients, breakfast sandwiches can be a source of protein and nutrients while staying tasty and fulfilling. This avocado and egg sandwich makes for a perfect meal-on-the-go.
Ingredients:
1 whole-wheat English muffin, split
1/4 avocado, sliced
1 egg
Sprinkle cheddar cheese
Directions:
Lightly spray a nonstick pan with olive oil.
Over medium heat, cook the egg until the yolk is cooked through, folding once.
Meanwhile, toast the English muffin until warm and add a sprinkle of cheese to the bottom half.
On the cheesy English muffin half, arrange the egg and top with sliced avocado. Cover with the remaining English muffin half, and enjoy.
When in doubt, even grabbing a simple piece of fruit can improve your mornings.
About the Contributor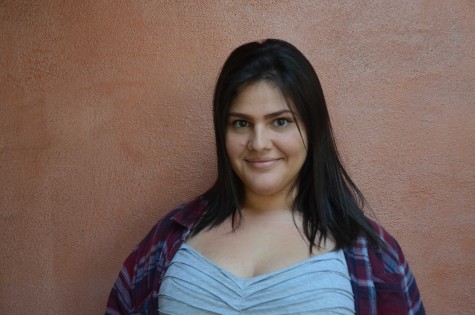 Melina Nakos, Reporter
Melina Nakos (12) is a reporter for The Winged Post. This is her third year as a part of the journalism program. She loves to spend time with the rest...