Inside the midterm elections
December 9, 2018
The Democrats gained a majority in the House of Representatives while Republicans expanded their lead in the Senate during the midterm elections on Nov. 6.
These elections had the highest ever number of votes cast in a US midterm election, with more than 113 million people voting. This represents a 36 percent increase from the 83 million votes cast in 2014.
The Democrats needed a net gain of 23 seats in the House and three seats in the Senate to regain a majority. Although the Democrats gained a majority in the House, the Republicans successfully won in several key Senate and gubernatorial races, leading most political analysts to conclude that the so-called "blue wave" did not materialize to the extent that the Democrats were hoping for.
Incumbent Dianne Feinstein, who has been one of California's senators since 1992, once again won the race for senator in the 2018 midterms. She defeated Democratic opponent Kevin de Leon with less than a 1 million vote margin, taking 54.3 percent of the votes. With her win, Feinstein will most likely retain her position as the senior Democrat on the Senate Judiciary Committee, a role she took advantage of during the hearings for justice Brett Kavanaugh's Supreme Court nomination.
Meanwhile, in California's gubernatorial election, Democrat and current Lieutenant Governor Gavin Newsom won against Republican John Cox with 61.9 percent of the vote. Democrat Eleni Kounalakis will take Newsom's place as Lieutenant Governor.
This piece was originally published in the pages of The Winged Post on December 6, 2018.
We Voted: Teachers share their voting perspectives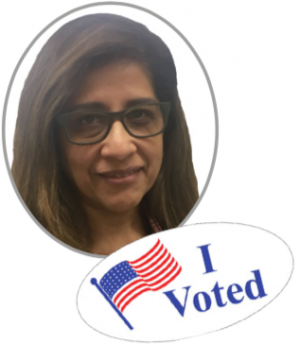 "
Young people, I think this has sparked something in them. And that's something I'm really excited about, because we don't want apathy; we want people to get involved and speak out and vote, because it's their future specifically. Young people, can you make a difference? Can you get involved? Can you be informed?"
— Pilar Agüero-Esparza, art teacher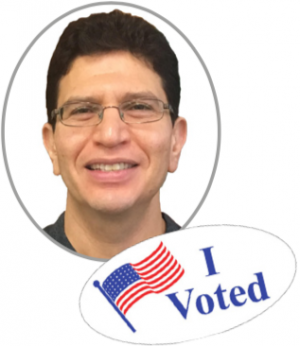 "
I think [many people voted this year] because people realized what happens when you don't vote. The last presidential election, there was kind of a low turnout, and that led to President Donald Trump in office. And I think people are regretting that their voice wasn't heard with the state of affairs right now."
— Abel Olivas, Spanish teacher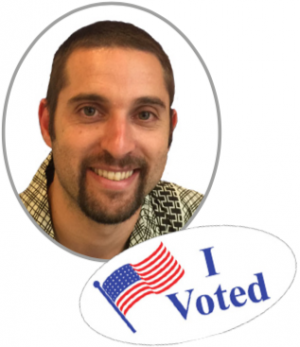 "
The blue wave, going into the midterms, was supposed to be a sweep across the country. But the blue wave was actually more of a blue trickle, so it's hard to predict what's going to happen over the next two years. The House being blue gives them a lot of investigatory power, and so it should be interesting to see how the Democrats use that power to go after Trump, if they do use that power."
— Sam Lepler, economics teacher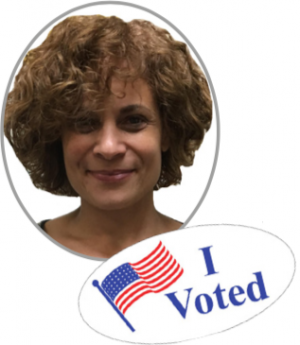 "
[In] the House, there's a lot more variety and diversity, and I think that's important. There have already been groups of young people who have been speaking out, and so then the next step is to speak out through using your vote. There are a lot of grassroots groups that have been coordinating getting people to vote, young people in particular."
— Lola Muldrew, math teacher
We Voted: Hope drives seniors' first votes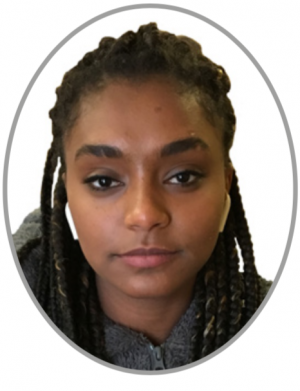 Lilly Anderson (12)
Lilly not only earned the right to serve on a jury or buy a lottery ticket on her 18th birthday but also became able to vote in the 2018 midterm elections. After mailing in her ballot in the days leading up to the election, she felt as though she was "finally an adult."
"I decided to vote because it is my constitutional right, and I want to somehow exercise it and share my opinions," said Lilly. "I know one vote doesn't matter that much, but I think it's the mentality of it. The fact that you vote and the fact that you care about politics says something rather than just it making an effect."
Discussions in her AP U.S. Government and Politics class helped her feel more prepared and informed when she filled out her ballot.
Lilly, who is not affiliated with any political group but tends to sway right, believes that high young adult voter turnout caused President Donald Trump to be elected.
"A lot of people don't believe in [Trump's] way of doing things, so teenagers feel like they really need to speak up," Lilly said. "I feel like more now than ever, people want to have their voice heard."
Looking ahead to the 2020 presidential election, she remains skeptical of Trump's reelection, saying that voters are now less complacent then they were two years ago.
"Last election, a lot of people didn't like either candidate," Lilly said. "I don't think Trump is going to be re- elected because more people learned with Trump getting elected in the first place."
Olivia Esparza (12)
Olivia walked into the voting booth on Election Day feeling "nervous" but left feeling "really proud."
"My mom and I essentially had a little cheat sheet on a Google Doc, and we just wrote down who were voting for and discussed it and researched some things, so I already knew who I was going to vote for," Olivia said.
She participated in the AP U.S. Government and Politics class' mock election, led by upper school history teacher Carol Green, who helped Olivia understand what she could and could not do when she voted. Through voting, Olivia felt she gained a deeper understanding of political issues.
"I am engaged with politics but I don't know everything in depth, so it was a chance for me to understand what really happens," Olivia said. "A few years ago, I definitely didn't know how it all worked."
Olivia, who is generally left-leaning, believes that the positives outweighed the negatives for this election, despite losses for Democrats in states like Florida and Texas.
"I feel like you can only do so much. You can vote in your own state but you can't do anything about Florida or Texas or other states," Olivia said.
Olivia expressed hope that President Trump will not be reelected in the 2020 presidential election.
"I feel like this is our lowest point," Olivia said. "This is the worst it's going to get, and we're going to get better."
Matthew Hajjar (12)
Matthew, an AP U.S. Government student, was eager to vote for the first time this year. When results came in, he was happy about the increasing diversity in Congress.
"Not only it is my right, but it is my duty [to vote]. It is something that is so necessary for our democracy to operate that all the voices are represented," Matthew said. "Having Native American women, having Muslim women having this voice really makes me excited."
Matthew expressed concerns about the results of the midterm and the widening gap amongst the general population, however.
"One thing that is disappointing is that across the country, polarization has completely made divisions worse," he said. "Places that were blue got more blue, places that were red got more red."
Looking ahead to the 2020 elections, Matthew, who supported former President Barack Obama, would love for Kamala Harris or Cory Booker to run but predicts that President Trump may be reelected.
"[Trump's] character is something that I do not agree with, and I still to this day do not understand how his character was translated into success, but the fact that it did just reveals to me that what [I] look to as the President is not what people across the country are looking to as a whole," Matthew said.