Homecoming 2018: Spirit rally in pictures
October 6, 2018
Upper school students and faculty celebrated homecoming with the annual spirit rally last Friday, during which student and faculty members of each class participated in a variety of spirit events, ranging from skits to relay races, to earn spirit points for their respective classes.
The rally opened with a performance by the cheer team, followed by a scream-off competition between the classes, which the senior class won. The freshman class was the first to perform their class skit, after which the freshmen and juniors faced off in a tug-of-war match that the juniors won.
The sophomore class proceeded to perform their skit, and after its conclusion, the sophomores battled the seniors in a second round of tug-of-war, which the senior class won.
The junior class performed their skit, which was centered around a stereotypical romantic comedy storyline. Their performance was followed by the Varsity dance troupe, who danced a piece to a mash-up of different pop songs.
The senior class skit involved a scenario in which senior dean Dr. Victor Adler lost all the diplomas, leading a band of seniors to join him on a cross-country road trip.
To close the rally, faculty representatives from each class participated in a "Name That Tune" competition, and members of the homecoming court raced each other in a relay that incorporated frisbees, pineapple bowling and a water balloon at the finish line. Freshmen advisors Diane Main and Jennifer Sandusky tied the "Name That Tune" game with junior advisors Kelly Horan and Rachelle Haun, and the seniors won the relay race, with freshmen in second place, juniors in third and sophomores in fourth.
At the end of the rally, Assistant Activities Director Eric Kallbrier announced the results of the eagle-painting competition, with seniors in first place, juniors in second, freshmen in third and sophomores in fourth.
The final tallies of spirit points from this week's activities will be announced the coming week.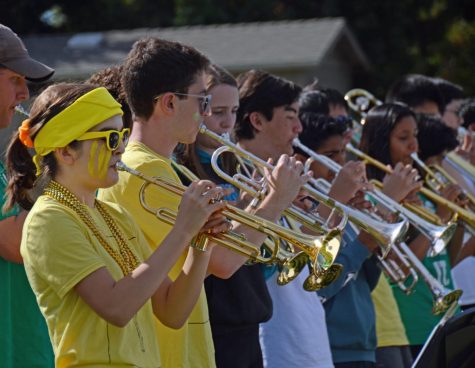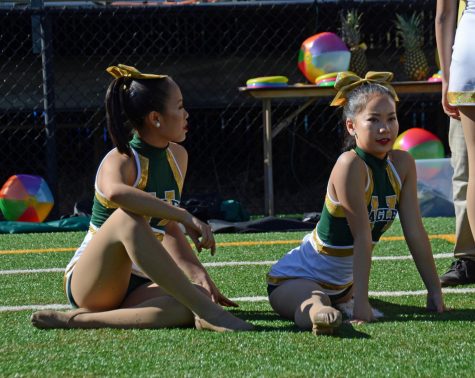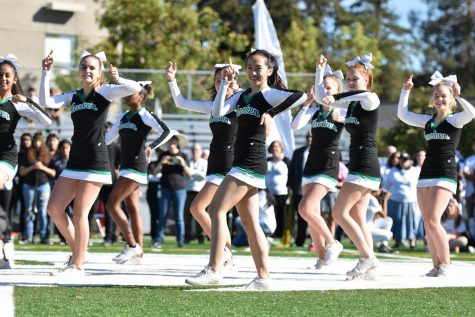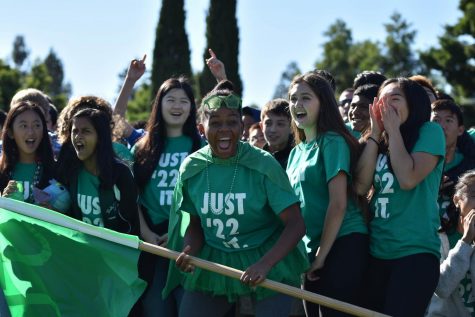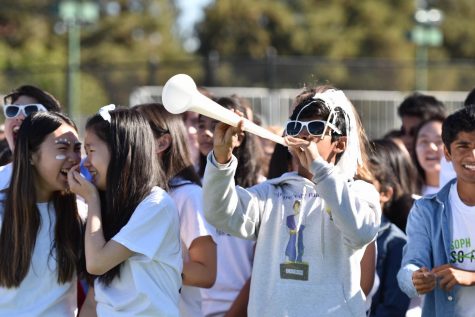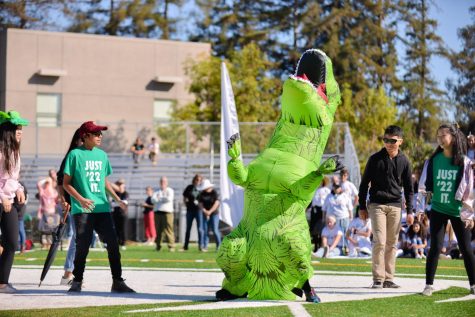 Irina Malyugina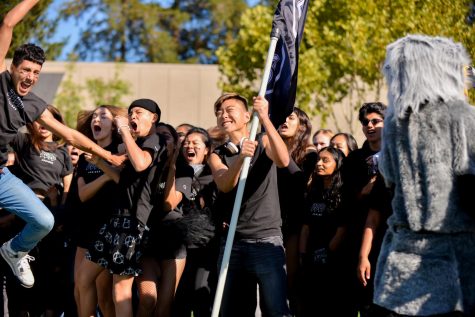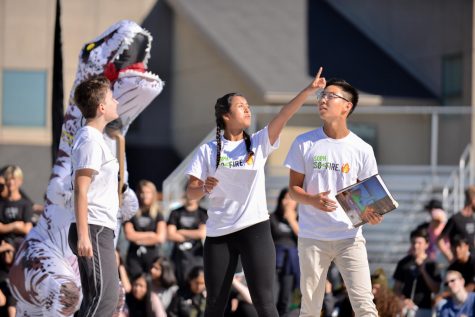 Irina Malyugina
Irina Malyugina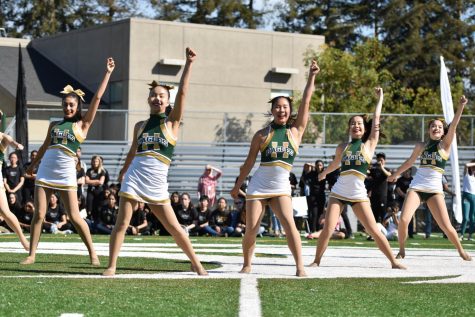 Irina Malyugina