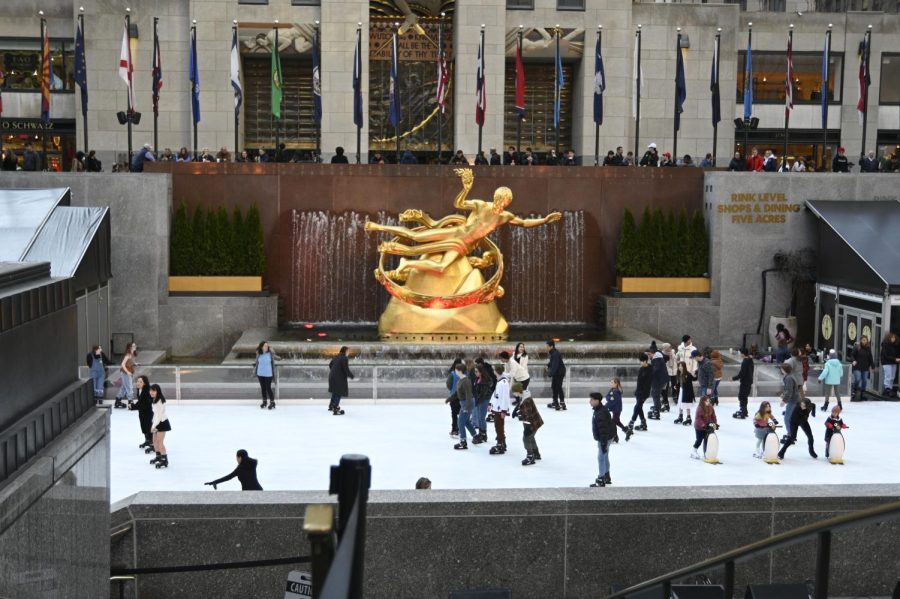 The Rink at Rockefeller Center
Location: 600 5th Avenue
Skaters gracefully make their way around the ice rink at Rockefeller Center, dots of color against the smooth white ice. Situated at the center of the entertainment complex, numerous festivities take place at the rink throughout the year, including the iconic Christmas tree lighting each year in late November, which marks the beginning of the winter season when the rink is busiest. 
Additionally, the rink often hosts community events from live performances by Broadway singers to skating recitals of students at the rink. On Thursdays each week, DJs bring thematic music to the rink for Thursday Theme Nights.
Operations manager Jen Matthews, who oversees the staff at the rink and the ice maintenance and resurfacing, values the sense of community at the rink, a place that brings together people from all backgrounds.
"My favorite part is meeting people from all over the world," Matthews said. "I've met people from Italy, Japan, even Korea."