Rise of the Technopolitician
January 25, 2015
He was the last person who should have stood out. After all, he was just a "run of the mill" high school student. Cramped in the 15'-by-15' headquarters of the Service Employees International Union in San Jose with nearly 30 community leaders, city council members and representatives of Congress, Felix Wu ('15), a Junior Statesmen Foundation member, thought shaking hands with even one political figure at Mike Honda's campaign rally would have been a dream come true. He got much more than he bargained for.
As Felix stepped towards the corner of the gray walled room, Michael Makoto "Mike" Honda, the U.S. Congressman representing Silicon Valley, greeted him with a smile. Not only did Felix and Honda discuss the progress of the campaign rally, but also Felix's academic interests, and the evolution of Honda's eyebrows over the years.
"He's not your ordinary politician. At public events, he's not looking for the next photo op or the next campaign donor to talk to — he seeks out regular people," Felix said. "He tries his best to understand his constituents on a personal level."
Having served seven terms in Congress, Honda, a former science teacher, has had a long track record for supporting youth endeavors. Back in 2008, he worked with then Senator Barack Obama to introduce the Enhancing STEM Education Act, which helped streamline communication between different levels of government that have a say in the education system. Honda also pushed for increased funding for Pell Grants to make college more affordable. According to Mike Honda's Student Advisory Council member Felix Wu, "that's a track record other candidates for Congress lack."
For Felix, that single interaction with Honda spoke for the Democratic interest in promoting youth interests, and represented the "ideal" attitude for political leaders who fostered innovation within the younger generation of Silicon Valley students.
"As one of only a few Silicon Valley members of Congress, Congressman Honda has constantly been an advocate for entrepreneurship and innovation," Felix said. "He's been a champion for STEM education in our classrooms."
Along with Silicon Valley's transformation from an agricultural empire of orchards to a technological superpower, there's been a shift in the political scene. Politically, Silicon Valley is going from a Republican stronghold to a Democratic one with Libertarian undercurrents, so much so that Obama makes whistle stops here on the way to this county. Specifically, the Valley's Democratic margin increased from 4 to 50 percent in Bay Area between 1980 to 2012, according to Forbes.
The learnings of the Valley's young tech entrepreneurs are reflecting this political change. In the last decade, California's libertarian followers increased by 20 percent, according to a Mercury News poll.
The evolving Democratic following in Silicon Valley stems from tech giants' appreciation for the party's innovation promoting policies, and enforcement of a universal, STEMbased education, says former U.S. Department of Commerce Deputy Assistant Secretary Ro Khanna, who also ran an unsuccessful yet highly-publicized bid against Mike Honda. Unlike Democrats, Libertarians believe in minimal government, individual expansion, economic freedom, and private charity, as opposed to state welfare services.
"Libertarians promote a society that respects different religions and races, a society that is open to competing in a global economy that values the role of women and women leaders. That relationship is there," he said. "Tech entrepreneurs understand that the government has played a critical role in the development of the Silicon Valley, in the investment of parks, in the investment in the National Science Foundation, in the investment in research that helped lead to the GPS and other innovative technology, so they understood that Silicon Valley is collaborative with technology."
U.S. Democratic Congress member of San Jose, Zoe Lofgren attributes the Libertarian leaning of the Valley's tech sector on the party's belief in a pluralistic society where those who are left behind economically can grab more opportunities for change.
"
"The Valley produces a variety of libertarianism that is firmly couched in strong liberal values – values like the right to privacy, the sanctity of equal opportunity, strong environmental stewardship, robust investment in education, technology, and more," she said."
— Zoe Lofgren
Khanna, a liberal Democrat, believes economic competitiveness originates in the classroom through an emphasis on STEM courses, and developed a plan to give grants to the 10 states who could best implement such a curriculum.
"Whether they want to be engineers or computer scientists or lawyers or doctors or artists or in the entertainment field, the ability to understand and have a proficiency with technology is critical to our 21st-century world," Khanna said. Though various young tech institutions support Republicans, according to Forbes, that is not to say that Republicans do not promote technology innovation through policy. In fact, several of their notions align with those of Democratic representatives such as Khanna, including gender equity in STEM-fields.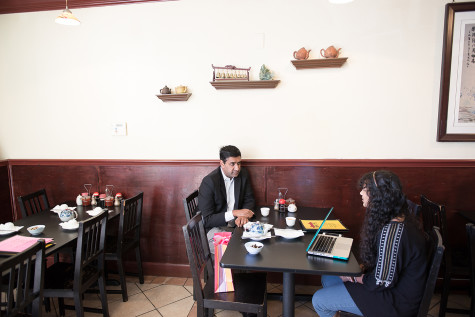 Milpitas mayor Jose Esteves, a Republican, believes in fostering a technology-centered environment, and as a result, is garnering an increased political following from the younger generation.
"Young people think independently regardless of what Democrats and Republicans think," Esteves said. "They think of what's best for their own. They should help grow the idea and invite more people to subscribe to it so that hopefully they will inject some good positive change in the philosophy and principles of public government."
For him, the Libertarian principle of free government induces innovation and global economic growth.
"I don't agree with imposing more taxes to people because the less money people have the slower the economy we will have," he said.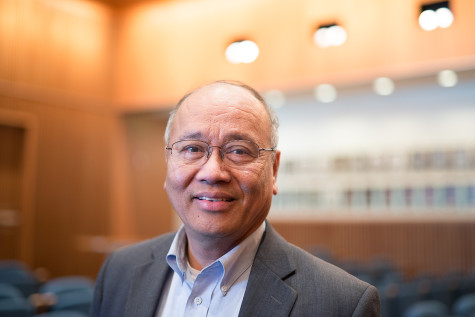 Award-winning author of "Crossing the Generational Divide: Essential Skills for Managing the Modern Workforce" Robert Wendover agrees that tech entrepreneurs have more space for creative expression through Libertarian principles.
"Young tech entrepreneurs are very aware of the impact that governmental policy and regulations have on their ability to break new ground and create new products," he said. "The challenges that Uber, Flyte and AirBnB are facing around the world are good examples of this. The more onerous the rules, the more those in nascent technologies will begin to embrace Libertarian principles."
This piece was originally published in the pages of Wingspan on January 28, 2015.