School Holds Annual Kicks Against Cancer Event
January 25, 2015
Students and faculty supported the junior varsity boys, varsity girls, and varsity boys soccer teams during the annual Kicks Against Cancer Games. The three teams played games back-to-back, providing endless action and an ongoing event to support Camp Okizu by selling food and merchandise.
Kicks Against Cancer Broadcast
Harker Sweeps "Kicks Against Cancer" Games
Starting at 3 p.m., the junior varsity  boy's soccer team played against Woodside Priory, winning 7-0 (they scored eight times but the league only allows a differential of seven) and dominated the game at every step of the way. Sparsh Chauhan (9) led the scoring attack with two goals while goalie Daniel Little (9) held Priory to zero points.
"
I think we did well and we controlled all of the game.
"
— Daniel Little
Sparsh also weighed in on their performance.
"For the first half of the game, our team pressured their defense, not letting them into our half," Sparsh said. "We [lead] 4-0 in the first half. In the second half, our coach told us to keep possession in their half, we ended up scoring three more to finally win 7-0."
The game improved the team's record to five wins and zero losses.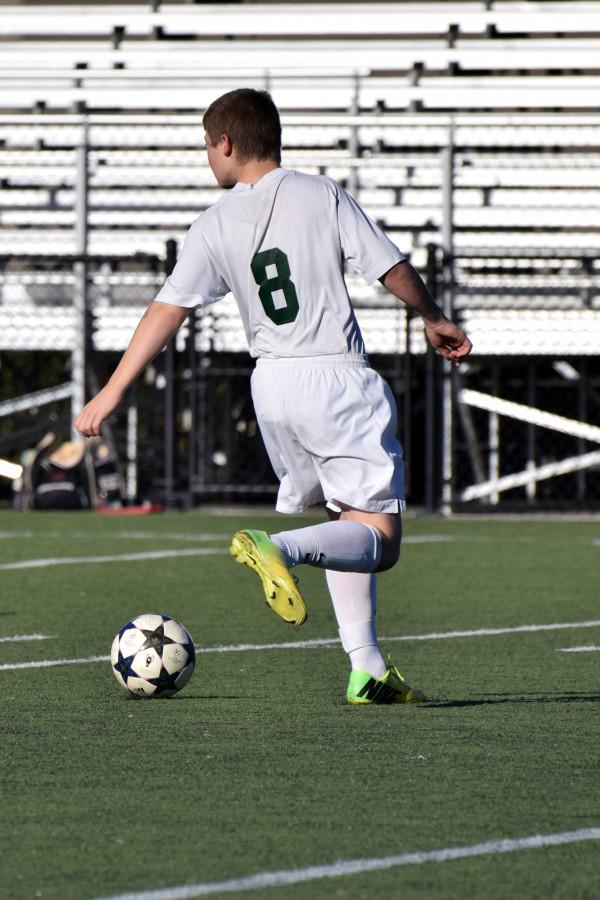 The next game was between varsity girls and Notre Dame San Jose. After a back and forth battle with no clear winner in sight, goals from Kailee Gifford (10) and Alyssa Amick (12) pulled Harker into the lead. The final score was 2-0 in Harker's favor. The team improves to a record of 6-3-1.
During the halftime of that game, spectators were given a chance to play "Butts Up" with some faculty members lined up on the goalline. Teachers that participated included Juston Glass, Thomas Wicklund and Anthony Silk. Cheerleaders also performed their routine.
The final match of the evening was between varsity boys and Woodside Priory. Jeremiah Anderson (12) and Omar Hamade (11) each scored a goal and Harker won 2-0.