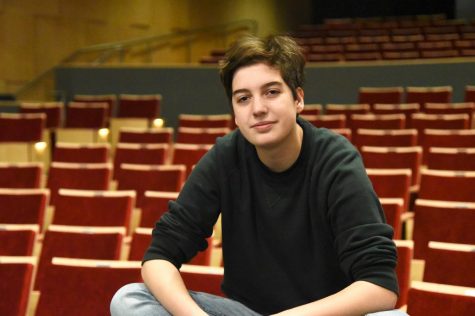 by Gloria Zhang, Features Editor

January 29, 2019

Filed under Class of 2019, Humans of Harker, Online Exclusive
When Raphael Sanche (12) was four or five years old, he joined the little kids swim class in New York. His first challenge was jumping down from the first diving podium. Enumerated by either fear of his terrifyingly tall and large swim coach or of the water, he arrived before a serious dilemma: Jump...
Wednesday, April 10

Varsity Boys Volleyball

Harker 3 - Mountain View 0

Tuesday, April 9

Varsity Girls Lacrosse

Harker 14 - Mercy Burlingame 5

Tuesday, April 9

Varsity Softball

Harker 13 - Notre Dame SJ 5

Tuesday, April 9

Varsity Baseball

Harker 9 - South San Francisco 11

Monday, April 8

Varsity Boys Golf

Harker 199 - Sacred Heart Prep 215
Loading ...