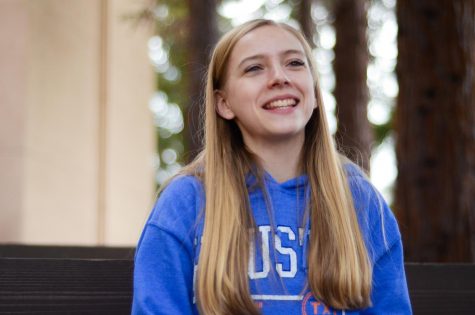 by Shreya Srinivasan, TALON Organizations and Co-Sports Editor

January 26, 2019

Filed under Class of 2019, Humans of Harker, Online Exclusive
Sounds of uncontrollable laughter fill the air as Anastasiya "Nastya" Sushkova (12) chats with her friends while walking to her next class, using hand gestures to further give meaning to her stories. Her gentle eyes sparkle in the sunlight as she listens and smiles to the words of those with her. When...
Wednesday, April 10

Varsity Boys Volleyball

Harker 3 - Mountain View 0

Tuesday, April 9

Varsity Girls Lacrosse

Harker 14 - Mercy Burlingame 5

Tuesday, April 9

Varsity Softball

Harker 13 - Notre Dame SJ 5

Tuesday, April 9

Varsity Baseball

Harker 9 - South San Francisco 11

Monday, April 8

Varsity Boys Golf

Harker 199 - Sacred Heart Prep 215
Loading ...