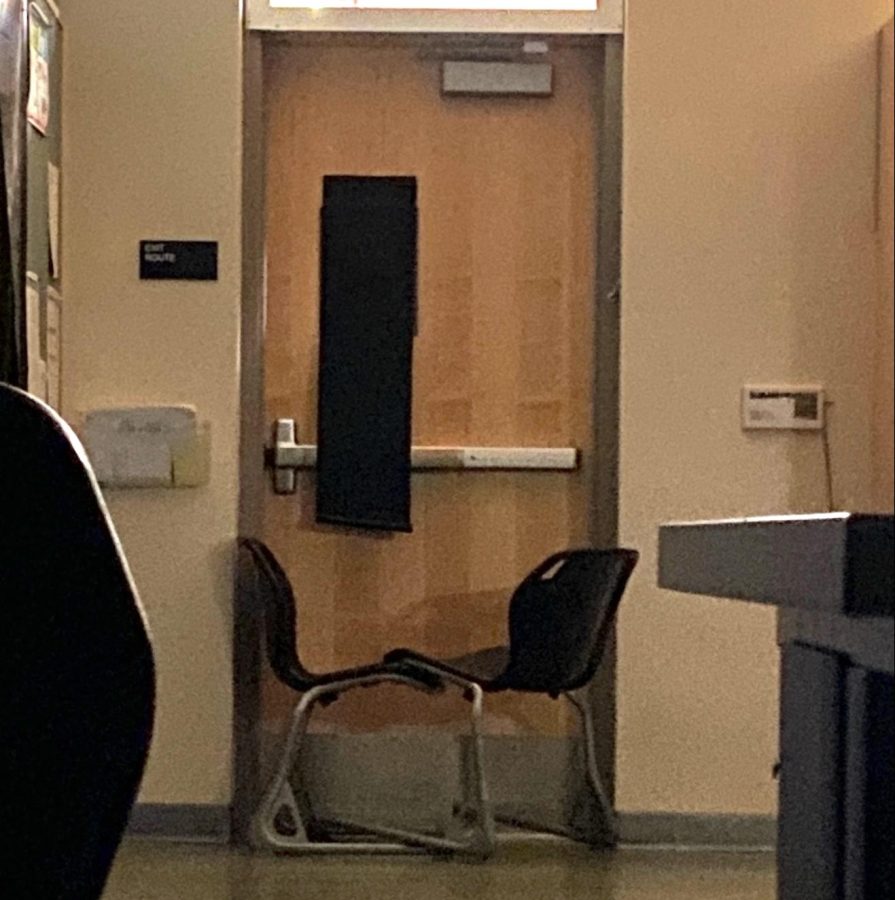 Nicole Tian
The upper school campus activated a shelter-in-place (SIP) this afternoon after an unarmed intruder entered the campus during a police chase. 
All students and staff are safe, according to an email from the Office of Communication sent to all summer families. The email also included that the intruder had been "on the campus briefly" and that shelter-in-place began promptly. According to Summer School Director for the upper school campus Carol Green, approximately 460 students are on campus at any given time this week, accompanied by staff and faculty as well.
"The safety of our students is always one of our top priorities," the Office of Communication said in the email. "While the intruder is no longer on campus, the police are advising continued SIP until they clear us. Everyone is safe inside and well taken care of."
The email also informed parents about picking up students, instructing them to park in the loading zone against the freeway wall and wait until students were released. Currently, according to Green, the school cannot release more information regarding the intruder and their path on campus. 
The shelter-in-place began at around 1:30 p.m. during the transition to afternoon classes following a notification from the San Jose Police Department (SJPD). Students and faculty subsequently secured themselves in buildings by locking doors, turning off lights and putting down blinds and then awaited further instructions. The SIP differs from lockdown protocol, which follows an active shooter threat and includes the "Run, Hide, Defend" strategy.
During the shelter-in-place, the security team, led by Tor Wormdahl, frequently communicated with SJPD, and security guards on campus prevented people from entering the grounds. To conclude the SIP, the guards visited each room to ensure the safety of students and staff. The sheltering ended shortly before 4 p.m, and classes and activities are scheduled to resume as normal tomorrow. 
Currently, the upper school summer program is hosting classes and activities throughout the day, including sports practices, enrichment classes and for-credit courses in preparation for the next school year. 
"Our teachers have all been actively communicating and have taken into consideration what happened and what events transpired today and have made plans to adjust accordingly," Green said. "'I'm incredibly impressed with the way it was handled."
Gordon Chen (12), who was on campus today for weight training before basketball practice, heard the announcement and was directed to stay in upper school English teacher Christopher Hurshman's room. They received speaker announcements throughout the shelter-in-place and watched "Mission Impossible" to pass time. 
"I appreciate how the school took prompt action and made the repeated announcements," Gordon said. "Overall, the school just made sure that everyone was where they could be accounted for and I appreciated that part."
Students who wish to speak with a counselor about the event can check in at the summer office in Main Hall tomorrow.