Humans of Harker: Bringing the beat
Kai Due hones his passion for dance and choreography
As the bright September sun shines down on him, Kai Due (12) recalls the day that he stepped onto the amphitheater stage during his first Harker Picnic performance as a member of upper school dance troupe Kinetic Krew. Clad in an olive green jacket and black joggers, he stared out into the sea of people and waited for the music to begin. At the first few beats of "Dem Fraid" by Boombox Cartel, he began moving with the rest of his Kinetic Krew teammates. Perfectly in sync with the music beats and his team, he executed the complex jumps and tricks he had rehearsed for days before. There is only one way Kai knows how to describe it: "exhilarating."
"It was the first time I really felt ready for a performance: nothing felt left out or incomplete," he said. "It wasn't the first time I was on that stage, but it was the first time I was a member of the high school team."
Having performed in every upper school dance show since freshman year, Kai is best known for his dancing. Dr. Victor Adler, who has observed Kai's passion for the art blossom since sophomore year, reflects on how dance has shaped and influenced Kai.
"He is passionate, direct and motivated," Dr. Adler said. "Without a doubt, he loves dance. It's what drives him. That motion is what he's all about."
Kinetic Krew teammate BB Ajlouny (11) also notices Kai's dedication to dance, particularly in regards to his participation in afterschool dance classes.
"Usually all the guys on Kinetic Krew do the hip hop class, which is not [offered] this year," BB said. "There [are] technique classes and leap classes. Kai is going to every single one of them, which is not something anybody else is doing, so he's really putting himself out there."
Kai's dance journey began in kindergarten, when he stumbled upon the activity in PE dance classes. After years of experience on the middle school dance team High Voltage and Kinetic Krew, he realizes that a crucial component of his dance journey has been learning to work with his teammates.
"I understand that I'm a part of a unit now," Kai said. "Even if I know that I can do something a certain way, which might look better, I need to remember [that] the whole show isn't just about me: it's about everyone. So I need to move in a way that makes everyone look good instead of just myself."
Looking back on his experience dancing with Kinetic Krew, Kai credits a lot of his growth to his past upperclassmen teammates. Now, as a senior himself, he wants to continue that legacy and help his freshmen teammates assimilate into the team.
"I want to pass on the torch," Kai said. "There [were] multiple graduates before me who … would give me pointers and help me improve. I improved a lot due to their help, so I feel like I owe the next generations of dancers that same kindness."
One of the most important pieces of advice Kai learned from upperclassmen is having confidence in his actions, whether that be during a dance performance or while interacting with his peers.
"I'm not worried too much about people perceiving me a certain way, because I know that I'm not that way," he said. "You may feel embarrassed to do something in public, like dancing, [but it's helpful to remember that] no one's looking. That helped a lot with confidence."
This self-assurance in performance has also led Kai to explore new styles of dance, such as krumping. After learning more about the genre of energetic and expressive street dancing through videos online, Kai decided to try it out. Kinetic Krew teammate and friend Brandon Park (12) comments on how Kai's confidence has allowed him to branch out into new corners of the dance world.
"His willingness to step outside his comfort zone [has grown]," Brandon said. "Obviously dance has always been a huge interest for him, but even within dance, [he's started] branching out into other styles, like contemporary and krumping."
More than mastering dance routines, Kai also appreciates the organization of daily routines for himself, whether it be a schedule or plan for his day.
"I like everything being in its set place," Kai said. "I always have one specific spot where I keep my items, my belongings. Every day they go in the same place: it's nice and orderly, less chaotic. Once you get into the rhythm of setting a routine and trying to stick with it, you can see some benefits from that."
Kai not only finds solace in routines for his daily life, but also crafts his own pieces as a student choreographer. After dancing in Chris Gong's ('19) student-choreographed performance to the song "That's What I Like" by Bruno Mars in his freshman year dance show, he decided to join Harker's choreography class the following year.
"I wanted to also have that: a routine which I can call my own, which I build from the bottom all the way to the top," he said.
While choreography sparks joy and excitement within Kai, he has also experienced times of self-doubt, especially in terms of the quality of his compositions. He notes that building trust in himself and going with the flow rather than constantly striving for perfection has helped him create more natural choreography.
"Trusting yourself and confidence are one and the same," Kai said. "If you're not confident in what you're supposed to do, how are you supposed to trust yourself? Sometimes if I don't know what to do, I'll come up with something and roll with the first thing that pops into my head. You move on and believe that you made the right choice at that time."
His evolution in self-confidence is not only evident when he crafts his choreography, but also when he teaches the finished dance to his peers. BB notices how Kai's teaching skills have improved, especially in terms of being able to express his ideas more clearly to his peers.
"When he was first teaching, he was very reserved and shy," BB said. "But now, he's a lot more authoritative."
Brandon also remembers how Kai's choreography was initially "ridiculously difficult," and that no one could do it but him. Over the past four years, he observes how Kai's choreography has evolved and grown to accommodate dancers of all levels.
"Last year, he had a teaching assignment for Kinetic Krew, and it was really interesting how much he'd grown," Brandon said. "His choreography felt a lot smoother and easier for everyone to do, and still looked good."
For Kai, the most rewarding aspect of his dance career is creating a piece of art that remains in the audience's mind.
"I want to be remembered for being someone who's there, whether that be there for them or there on stage," Kai said. "Some people may see me and recognize me [and think], 'I have seen you before' but don't know from where: it's from the performance."
About the Contributor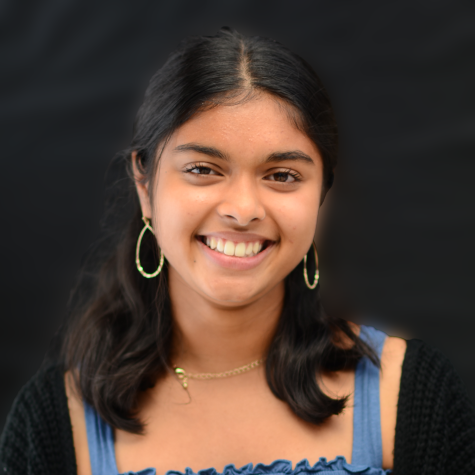 Lavanya Subramanian, TALON Student Life Editor
Lavanya Subramanian (11) is the student life editor of the TALON Yearbook, and this is her third year on staff. This year, she looks forward to capturing...