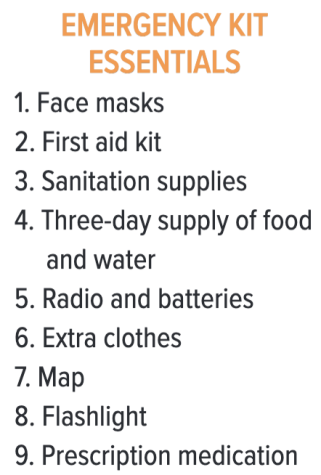 Members of the Harker community living in regions with high volumes of vegetation cleaned their homes in preparation for the wildfire season. Avery Olson (11), who lives in the Santa Cruz mountains, right outside of Scotts Valley, has taken extra precautions to protect herself and her family this year after they considered evacuating last fall.
"My dad around our house has been cleaning out extra weeds and stuff that could easily burn, and we want to be conscious about how bad the drought is this year, especially since there's no water in the reservoirs," Avery said. "[I wish people would be] more conscious about water usage and the drought."
Although this year there are no major active fires near the Harker School, wildfires can pose serious health issues as smoke affects the respiratory system. During the pandemic, public spaces with clean air may be difficult to find. The Center for Disease Control and Prevention (CDC) recommends that households use portable air cleaners indoors, frequently turn on air conditioning and fans and avoid activities that increase pollution. Individuals with asthma, chronic obstructive pulmonary disease (COPD) and heart disease as well as pregnant women and children are most susceptible to having severe symptoms in response to wildfire smoke exposure.
"If the air quality is at a certain point where it can be dangerous to be outside, we would recommend moving all activities indoors. If you have to be outside, we would recommend a mask, particularly a N95 mask, that would help to block those particles that could be inhaled during a wildfire," upper school nurse Jennifer Olson said.
As a result of dangerously high air quality, administration cancelled junior and senior class trips, which were planned for Aug. 18 and 19. Additionally, after school sport practices have been cancelled or moved indoors on days with severe smoke. Some symptoms from inhaling excessive wildfire smoke resemble those of COVID-19, including coughing, sore throat and difficulty breathing.
Besides physical dangers, the wildfires may affect peoples' mental health. California residents could frequently worry about the safety of friends and family. In addition, social media, which is constantly reminding users about climate change and spreading updates about fires, further harms younger generations.