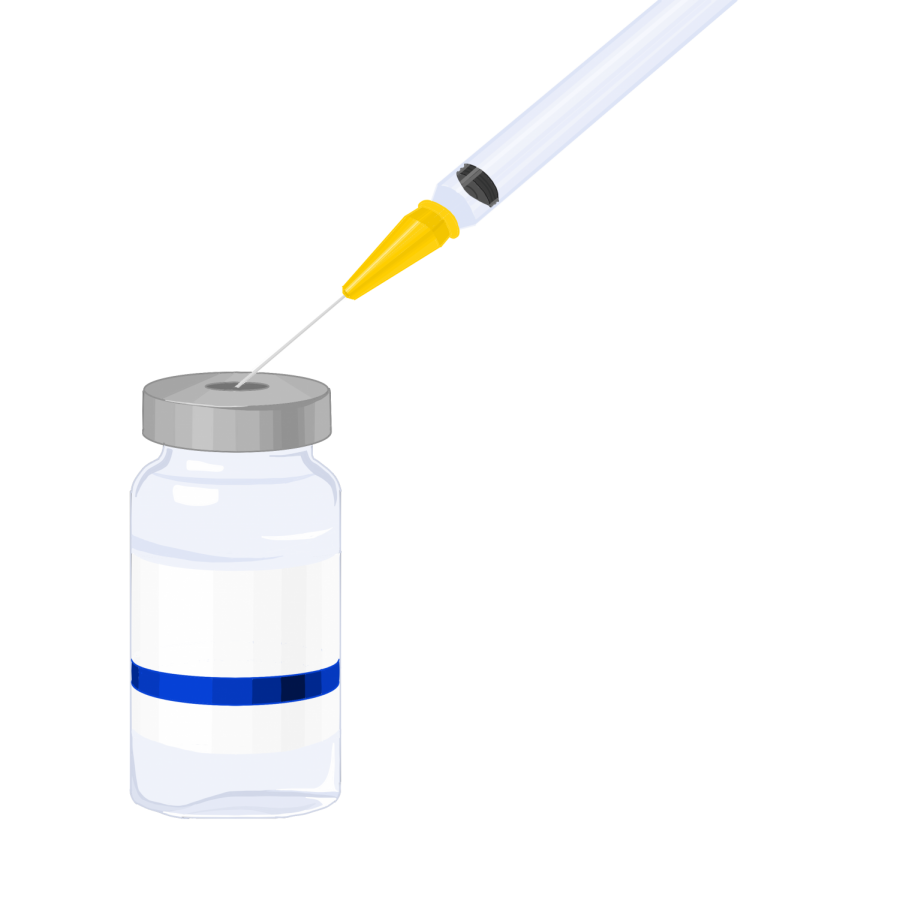 Arely Sun
Biotechnology companies Pfizer, Moderna and AstraZeneca released first interim analysis reports from Phase 3 trials of their respective COVID-19 vaccines, all within the past month. The vaccines have efficacy rates of more than 95%, 94.5% and 70%, respectively.
On Nov. 9, Pfizer and BioNTech announced that their vaccine, BNT162b2, prevented COVID-19 in over 95% of participants who had not contracted a SARS-CoV-2 infection in the past. Their study, which included a total of over 43,000 participants, incorporated people of diverse backgrounds and was found to be successful amongst all races, genders, ages and ethnicity demographics. For adults over 65, there was a 94% observed efficacy, and so far, the company has not seen any serious safety concerns.
"Our objective from the very beginning was to design and develop a vaccine that would generate rapid and potent protection against COVID-19 with a benign tolerability profile across all ages," said the CEO and co-founder of BioNTech, Dr. Ugur Sahin, in a statement released on Nov. 18. "We believe we have achieved this with our vaccine candidate BNT162b2 in all age groups studied so far and look forward to sharing further details with the regulatory authorities."
Pfizer submitted a request for an Emergency Use Authorization (EUA) with the Food & Drug Administration (FDA) on Friday, Nov. 20, and has also begun submissions to other countries' regulatory agencies. If authorized, Pfizer will start distribution and plan to produce 50 million doses by the end of 2020 and 1.3 billion doses by the end of 2021.
"I think it's definitely a positive sign, to see that these rigorous, clinical trials, Phase 3, have shown success," said Shray Alag (12), who has performed research and data analysis on COVID-19 clinical trials. "But at the same time, I think we should all take it with a grain of salt because there are still some more verifications that need to be done, and it's going to take a long time in the process to distribute the vaccines."
Moderna announced similar results in their Phase 3 trial, achieving an efficacy of 94.5% with their messenger RNA (mRNA) vaccine, mRNA-1273. The participants included a diverse range of ages and races and no serious safety concerns were observed either. The company submitted a request for an EUA from the FDA and a conditional approval from the European Medicines Agency (EMA) on Nov. 30. Moderna expects to have 20 million doses in the United States by the end of 2020 and to produce 500 million to 1 billion doses globally by the end of 2021.
AstraZeneca also announced on Nov. 23 that its vaccine, AZD1222, was 70% effective, based on two clinical trials performed in the United Kingdom and Brazil. The company reported no serious safety events during the trial, where participants received either a half and a full dose of the vaccine or two full doses of the vaccine or a saline solution as a control group.
"It's great that we have a number of different companies and that we're going to get multiple vaccines on the market, which means more doses, and hopefully [we see] overlapping efficacies, so the 5% that aren't helped by one vaccine might be vaccinated by a different vaccine," upper school biology teacher Dr. Matthew Harley said.
Earlier in the year, all three companies announced agreements with the U.S. government for funding in exchange for initial doses of the vaccines, if effective. Pfizer announced in a statement on July 22 that it reached a deal of up to 600 million doses for $1.95 billion, and on August 11, Moderna announced an agreement to supply 100 million doses for up to $1.5 billion. In May, AstraZeneca also announced that it would provide 300 million doses for $1.2 billion. 
Although the vaccines have shown high efficacies, their low temperatures of storage may cause transport and storage issues. AstraZeneca's vaccine can be stored at two to eight degrees Celsius for at least six months, and Moderna's vaccine can last for six months at -20˚C before being thawed for use within a month. Pfizer's vaccine must be stored and transported at -70˚C before storage at refrigerated conditions for up to 5 days.
"There's quite a few different issues that could prevent or lessen the efficacy of the vaccines," Dr. Harley said. "It is going to be much more difficult; more infrastructure will be needed to ship and distribute [the Pfizer vaccine] as well as to store it as most hospitals don't have freezers that cold."
On Dec. 1, the Advisory Committee on Immunization Practices (ACIP), a panel of experts that advises the Centers for Disease Control and Prevention (CDC), recommended in an emergency virtual meeting that healthcare workers, along with the elderly living in long-term care facilities, are to receive the first vaccinations.
"I think the people who need it most, like the workers, should get it first. After that, people who are at higher risks, like the elderly," Vasudha Subramanian (10) said.
If the Pfizer vaccine is approved by the FDA, the company will begin shipments to various hospitals across the nation, including seven in California. The University of California, San Francisco (UCSF) and Zuckerberg San Francisco General, two of the seven hospitals, plan on receiving the vaccine by the end of December and beginning vaccinations to the prioritized groups. Having available and accessible vaccines may mean a return to "normal life."
"I guess, short-term, I think we will be able to resume normal life again, or almost normal life. We'll probably still wear masks and have more intense sanitization, but I think it will return to normal life where we can go to school again and go to work in offices," Shray said. "In the long-term, I think it will leave us with a greater appreciation for scientists and researchers who are doing these kinds of things to help everyone, not just for certain groups or certain peoples, but for all humans."