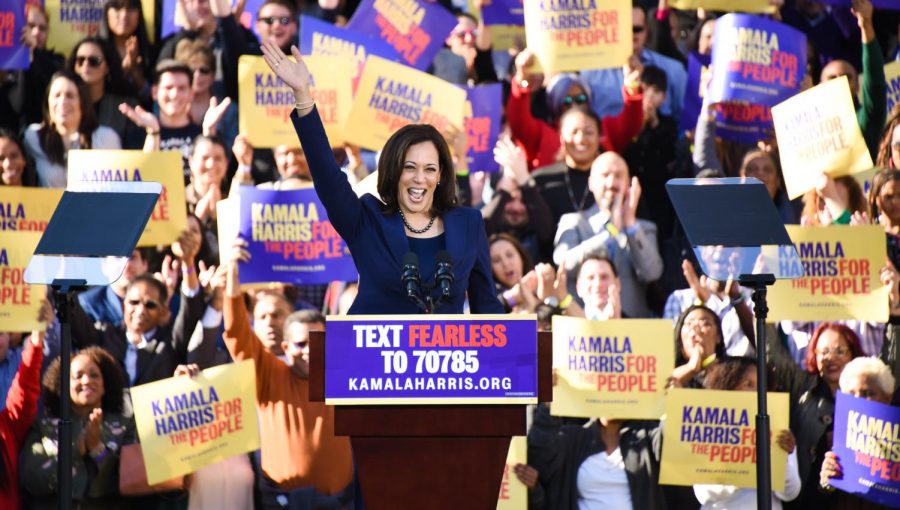 Kathy Fang
In the recent weeks, a number of Democrats have announced their bids for the 2020 presidential election, hoping for a chance to lead the party and oust the current administration. Although the race is still in its infantile stages, about half of the current candidates are women.
According to a February poll from Quinnipiac University, California senator Kamala Harris is the current female Democratic frontrunner with support from 58 percent of state voters. Born to an Indian mother and Jamaican father, Harris grew up going to a Hindu temple and singing at a Baptist choir. Her multiethnic identity and experience as a first-generation woman symbolize the "melting pot" culture of the U.S.
She is accompanied by other women in the Democratic primary including New York Senator Kirsten Gillibrand and Massachusetts Senator Elizabeth Warren. The country is evidently making strides with female representation in politics as there were only three total female presidential nominees in the 2016 primaries, a large difference from today's six in just a single one.
The country needs more female representation in a time when global culture is transforming to launch movements such as #MeToo, which has shed a light on sexual harassment from Hollywood to the Catholic Church. In a time when toxic masculinity is finally being met with resistance and "just locker room talk" is no longer considered a valid excuse for harassment, the federal government must let all voices be heard, respected and acted upon.
Change will happen whether or not a female president is elected in 2020. A female president — whether it be Harris, Gillibrand, Warren or any other potential competitor — will be a huge step forward for the country's existing disparity problem in politics. But more importantly, she could catalyze an ongoing national and global culture change that would promote justice and opportunity for all people.
This piece was originally published in the pages of The Winged Post on February 20, 2019.