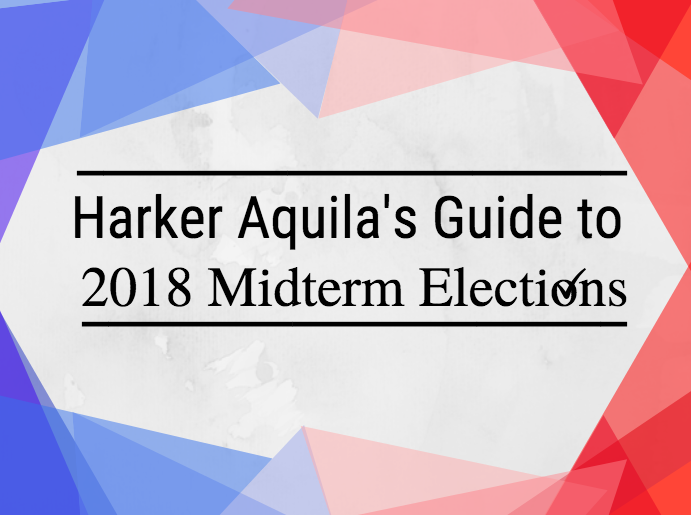 10:50 p.m.
Democrats secure control over the House with a total of 207 declared seats so far, winning all of the 23 GOP-held seats needed to flip the party majority, according to reports by The Associated Press. Meanwhile, the Senate is forecasted to stay under the GOP's control, with 51 seats already determined as Republican victories.
One of the most closely watched House districts that the Democratic Party targeted as a vulnerable GOP-held tossup is California's 48th district, in which Democrat candidate Harley Rouda currently leads by a 0.2 percentage point margin ahead of incumbent Dana Rohrabacher (R.), according to The Associated Press' results with 31 percent of precincts reporting.
10:17 p.m.
Lieutenant governor Gavin Newsom celebrated his victory at his watch party tonight, defeating challenger Republican businessman John Cox by a margin of 12.6 percentage points in the California governor election, with 30 percent of precincts reporting. Cox called to congratulate Newsom on his victory, Newsom says. As a progressive, Newsom is known for being an early advocate of same sex marriage, universal healthcare and marijuana legalization. Newsom served as the youngest mayor of San Francisco in 100 years from 2004 to 2011 and was elected as California's lieutenant governor in 2010.
"Now, I can stand before you know that I will have the incredible privilege of serving as your next governor. This victory is really your victory because the future belongs to California," Newsom said in his victory speech. "It's been a tough two years, but tonight, America's biggest state is making the biggest statement in America."
10:00 p.m.
Incumbent California senator Dianne Feinstein (D.) secured a fifth term after winning a 7.8 percentage point majority over challenger Kevin de León (D.), who currently serves on the California State Senate, as The Associated Press announced in results from 25 percent precincts reporting.
9:40 p.m.
Californian voters rejected Proposition 6, which would have repealed the gas tax increases and vehicle fees that provided funds for road repairs and highway infrastructure, according to Ballotpedia's report, with 16% of precincts reporting.
9:29 p.m.
Anna Eshoo (D.) will retain her seat as the representative for the 18th congressional district, which includes parts of the Santa Clara, San Mateo and Santa Cruz counties, winning with a 40 point lead over Christine Russell (R.), according to ABC News.
9:23 p.m.
Democratic-Socialist House candidate Alexandria Ocasio-Cortez won a definitive victory in New York's 14th congressional district against Republican Anthony Pappas, securing a 65.1 percentage point margin, according to results released by The Associated Press with 97 percent of precincts reporting. Ocasio-Cortez will be the youngest woman ever elected to Congress, running a progressive grassroots campaign based on socialist values.
8:21 p.m.
Current Mayor of Tallahassee Andrew Gillum (D.) conceded to former U.S. representative for Florida Ron Desantis (R.) after Desantis appeared to win the Florida governor election in a close race that came down to a one point margin, according to results from Ballotpedia with 99 percent of the precincts reporting.
7:55 p.m.
Georgia's incumbent governor Brian Kemp (R.) won reelection, defeating Democratic challenger Stacey Abrams, who would have been the first female African American governor in the nation, by a margin nearly 10 percentage points, according to the New York Times.
7:44 p.m.
Republican Ted Cruz was re-elected to Texas's senate, beating Democratic challenger Beto O'Rourke by a margin of 2.4 percentage points, according to a report published by Ballotpedia, with 30 percent of the precincts reporting. The race, unexpectedly close for a state that has not elected a Democratic senator to Congress since 1993, was one of many closely watched elections this season. The other current senator from Texas is Senate Majority Whip John Cornyn, a Republican.