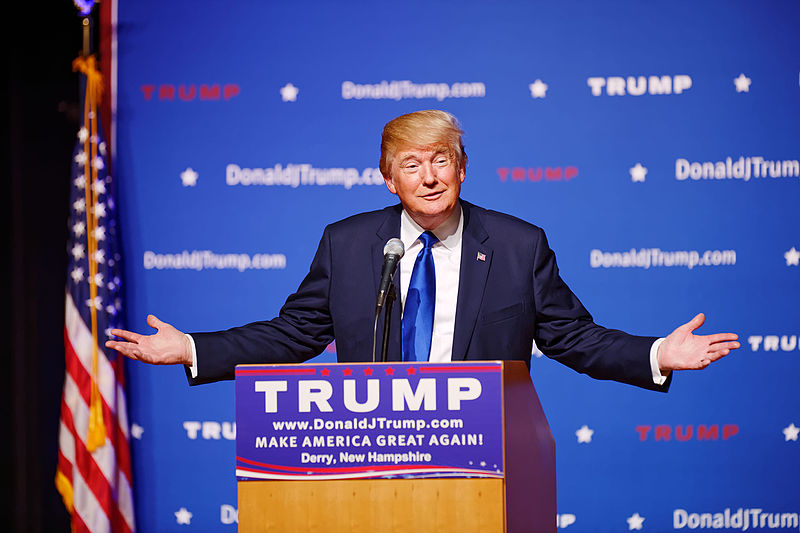 Courtesy of Wikimedia Commons
Donald John Trump wins the 2016 presidential election, beating out Hillary Clinton 276 electoral votes to 218 votes, as of 12:15 a.m. on Nov. 9.
Minutes before midnight on Nov. 8, Trump gave a speech at his campaign headquarters in New York City following a speech from his Vice President Mike Pence. He talked about receiving a call from opponent Hillary Clinton and congratulated her for her work, thanked his family and supporters and outlined some of his plans for the country as president.
Donald Trump won key swing states such as Ohio, Michigan and Florida and is the first Head of State that has never had any previous political experience. He is currently 70 years old and was listed by Forbes as the 156th wealthiest person in the world in 2016.
Trump's real estate career began at his father's company and from there he expanded to hotels, casinos, golf courses, professional sports teams, and an university. He has also had appearances in multitudes of reality TV shows.
His campaign started in June 2015, when he announced his candidacy for the Republican presidential nomination. He was formally nominated in July 2016 at the Republican National Convention.