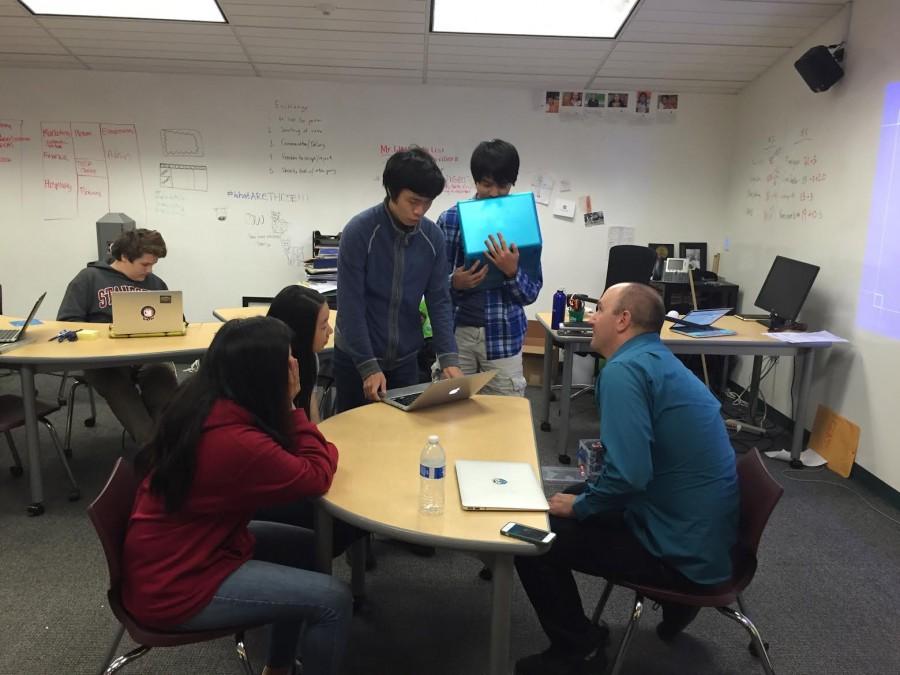 Jenna Sadhu
A workshop held by Career Connect took place in the Innovation Center during long lunch yesterday to teach students how to make a professional LinkedIn profile, and the importance of having one as a high schooler.
Two employees from LinkedIn, James Gatenby, a web developer, and Asha Chandrashekar, a software engineer, spoke to students about the basics of making a LinkedIn profile and how to make it as polished and refined as possible.
Alexis Gauba (11), an Executive Director of Career Connect, commented on the events of the workshop yesterday.
"This is one of our professionalism workshops [to learn] how to build a LinkedIn profile so that high schoolers, and even teachers, can learn how to beef up their profiles," Alexis said. "[The students were] actually able to make their own LinkedIn profile and [got] some feedback on it."
As a high schooler, creating a sophisticated profile and resume is important when it comes to internships, college applications and jobs.
During the workshop, Gatenby took the students through the website and explained how everything worked. He gave tips on what to put in each category and how to professionalize a profile.
"[Your profile] is not necessarily about showcasing a great resume right now, it's about building a professional network," he said.
Gatenby shared the four most crucial steps to creating a successful LinkedIn profile.
1. Crafting an informative profile heading that will define you in a professional context.
2. Uploading a polished profile picture, not a selfie or a group photo.
3. Showcasing your education that includes all the institutions that you have attended.
4. Developing a refined summary statement that includes your qualifications in a concise and confident manner.
For safety reasons, LinkedIn allows people age 14 or older to create an account. For privacy and protection, the profile pictures and last names of students under the age of 18 will be hidden from the general public.
Riya Chandra (11), another Executive Director, explained the importance of a strong profile.
"I think LinkedIn is really important for high school students because it kind of gives them a headstart [into] the professional world," she said.
Stephanie Scaglia (10) shared her ideas on the significance of a LinkedIn page.
"In the future when you need to make connections with other people, it's good to have a professional way to do it," she said.
For more information on how to create a professional LinkedIn profile, head to this article.