Stationery to inspire studying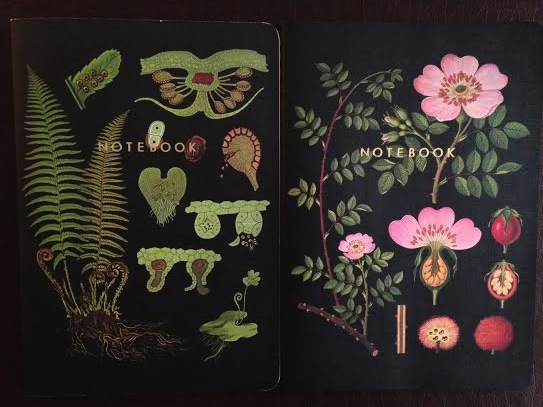 It may be the last day before break, but it's never too early to think about studying. If you're in need of some studying inspiration for these last few days of school before break, get encouraged to take notes by the following stationery. Instead of carrying around large monochrome notebooks, try switching to smaller, more cheerful journals to save space.
Beautifully decorated with a melange of colorful vintage illustrations of butterflies, this set of two 96-paged notebooks comes with one ruled and one graph paper notebook. Versatile in function, they can be used for everything from making to-do lists to drawing conics to writing notes on speciation and evolution in biology class.
With this 12 pack of multicolor pocket-sized notebooks, you'll never be without an outlet for sketching, doodling or jotting down ideas on the go. Made with recycled paper that can handle most drawing media well, these notebooks are perfect for journaling in. Unlike loose paper or digital files, you'll always have your journals to look back at over the years.
#3-This journal
The classic Moleskine journal is a slightly larger, desk-sized notebook with durable thread-bound binding. With its 240 lined pages, this journal is popular for its simplicity and would be a great option for taking year-round notes. Moleskine hard cover journals also have built-in elastic closures that hold the covers closed when not in use, a cloth ribbon placeholder and an expandable pocket for holding miscellaneous papers.
This set of three center-sewn notebooks in beautiful art deco patterns feature metallic foil stamping on the covers and single-color lined interiors. These slim 64-page notebooks are perfect to take notes on a specialized project or topic. Unlike loose notecards or binder paper, you'll always have your notebooks to study from and refer to in the future, such as when finals come up.
#5-This journal
When you're tired of studying, take this large map-covered travel journal everywhere and anywhere to record your thoughts and surroundings. With 144 lined pages, classic cream lined paper and an elastic closure, this handy travel journal will always be ready to capture your sketches, notes, contacts or anything else that comes your way.
About the Contributor
Kavya Ramakrishnan, Winged Post Managing Editor
Kavya Ramakrishnan (12) is the managing editor of the Winged Post. This is her fourth year on staff, having previously held the positions of reporter and...