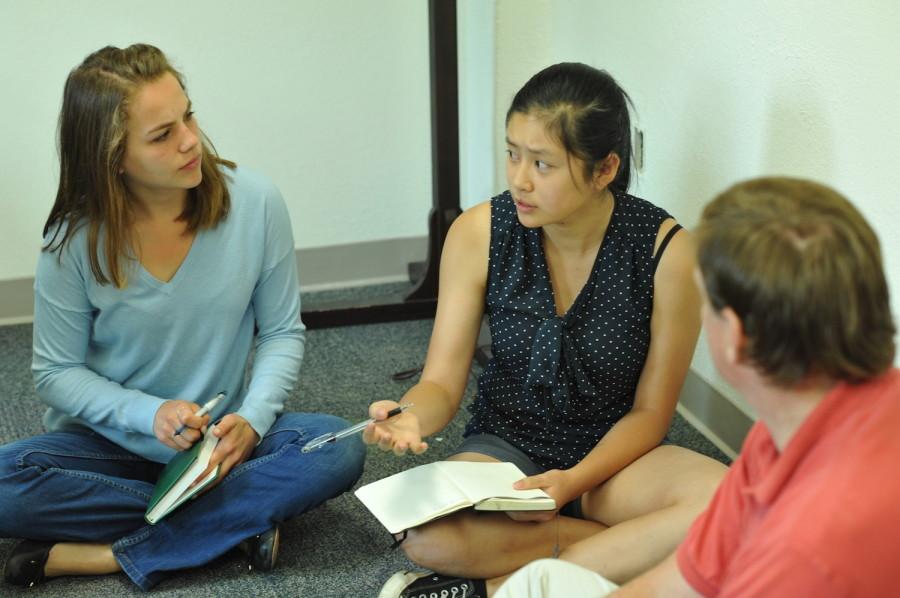 Apoorva Rangan
As of last Thursday, the 2013- 2014 dress code will take precedence over the version in the 2014-2015 student handbook. A dress code advisory committee aims to start meeting in early October to consistently review and update the dress code.
The 2014-15 dress code originally required that skirts reach the top of the knee for enforcement issues, according to ASB president Sarah Bean.
"If a teacher saw a skirt they thought was too short and sent the student to [Dean of Students] Mr. Williamson for follow-up, they would have pulled down the skirt to four inches by the time they got to his office," Sarah said. "There were a lot of people pushing it too far."
Williamson clarified his goals with the knee-length requirement as well as the creation of the dress code council.
"My objective is to create a learning environment here that is not distracting," Williamson said. "My sense is that we are looking at two polar ends of the spectrum, so it would really help me and the administration come up with something good for the school if we had more input."
The committee will consist of faculty, male and female students, and parents. As of Wednesday, Williamson hopes to have the council begin meeting in the first week of October. The administration has some interested faculty members and is deliberating the process for parent involvement.
The knee-length requirement was widely discussed over social media, resulting in the creation of a Facebook group called "Skirt the Rules," which intended to coordinate a student response to the new code.
"I was disappointed at the freedom it prohibited," Helen Woodruff (11) said. "Also, it implied that it is more important for a girl to worry about distracting others rather than to better her education."
Although some think the council will benefit the school by getting a variety of opinions, others question how much of an impact it will have, as it will be hard to satisfy everyone.
"Clearly the students, parents, and faculty have really different definitions for what appropriate schoolwear is," said Aishu Murari (11). "There are always going to be people who are unhappy with the results."
The last largely untested change to the dress code was made before the 2011-2012 school year when flip flops were removed from the list
of acceptable footwear.
"I think there's a major lesson from this situation," ASB Vice President Jessica Chang (12) said. "Whatever rule
the administration decides, we need to respect."
 This piece was originally published in the pages of the Winged Post on August 29, 2014.